I bought one of these from Jan Seyfried when he first offered them. Sold it about ten years later because I didn't have any scopes fast enough to really make use of it. Of course, as soon as I let it go, I got into fast Newtonians. Been looking for another ever since, finally picked this one up thanks to another Cloudy Nights member who is lightening their load. It's in practically BN condition, came with the original box & dustcaps.
The University Optics Pretoria 28mm coma-correcting eyepiece.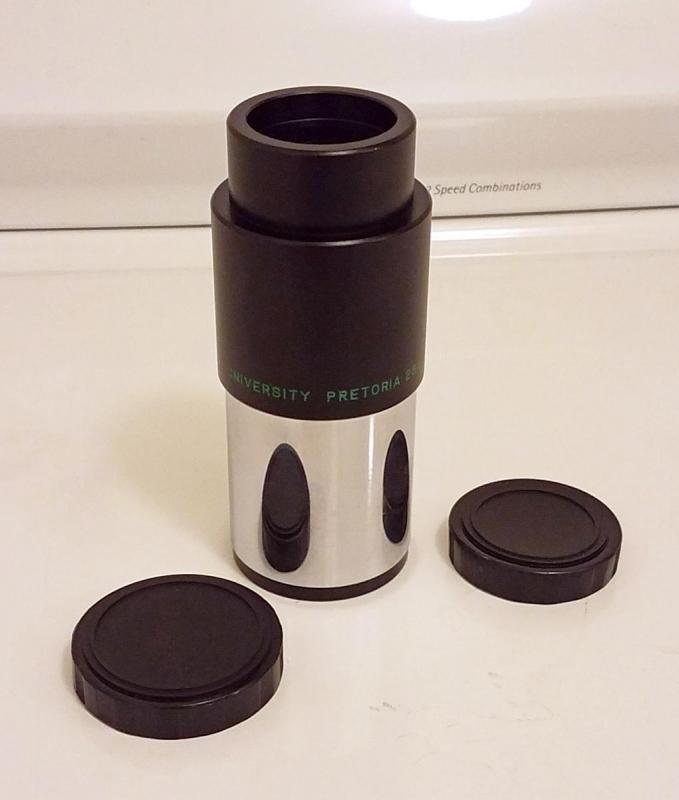 Here it is next to an old Edmund 28mm eyepiece in 1.25", for scale.