Vixen 36mm Extension Tubes
Here's how I'm using those Vixen 36mm extension tubes with my Sears Model 6336: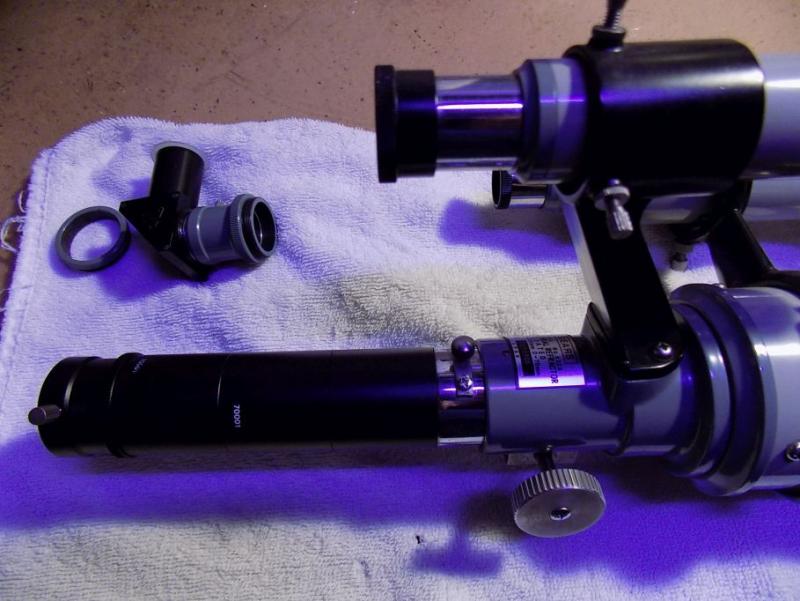 Remove the 30mm chrome manual / coarse focus tube; unscrew the knurled ring from the larger rack & pinion tube; thread in the Vixen tube(s) as needed; then thread in the standard Vixen 36mm to 1.25" accessory adapter. I'll probably find out tonight that 3 are too much.
These tubes should fit all Royal Astro refractors that have the two-tube focusers; they should also work with the Towa Models 305 & 339 -- and their re-branded versions.