None of the above.
Sorry, but the eclipse had to interrupt this silly game.
Perhaps this will help. Perhaps not.

For comparison the box on top is my 1957ish Unitron 114's OTA box.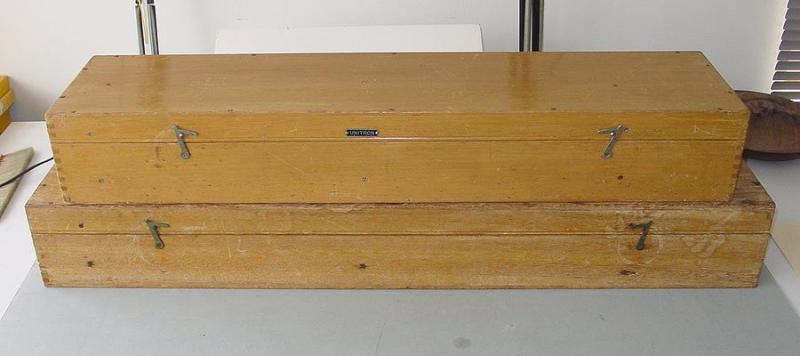 The scope inside the bottom box came with a tripod, but it doesn't have a box, and I don't know if it ever did?
Edited by Kasmos, 21 January 2019 - 02:44 AM.