After many months of delays, my first telescope is complete! I just jumped in aperture from a 4" maksutov cassegrain scope to a 10" and wow... the results are stunning. The mirror that Steve Dodds refigured for me is fantastic, I've never seen such vivid detail of the Moon or Saturn. The stars are more colorful and numerous (especially since it's a 10 inch).
The picture I took with it was taken the day I finished the scope and I put the Telrad on a little too low. I've fixed it now so it's at a more comfortable viewing height. I plan on finding a low magnification finder for the scope someday soon.
The whole process of ATM was brand new to me so I took it very slow, but the results were completely worth the effort.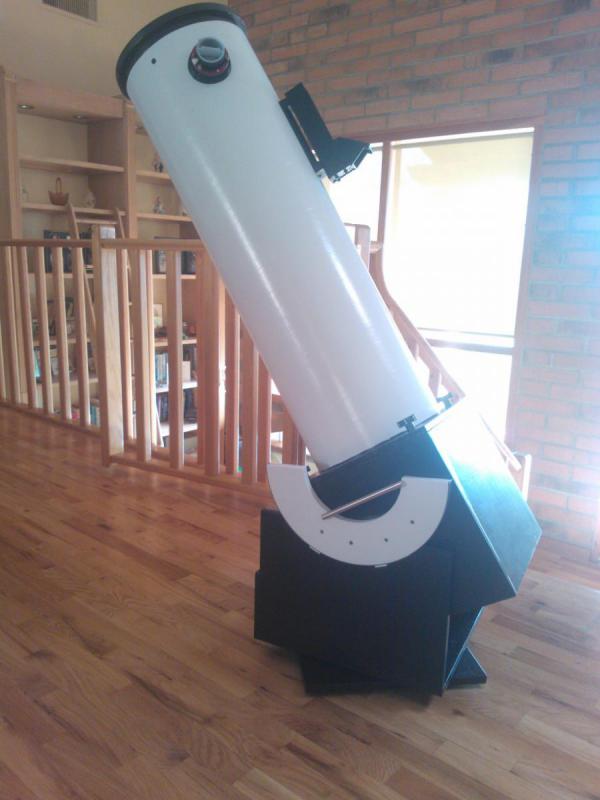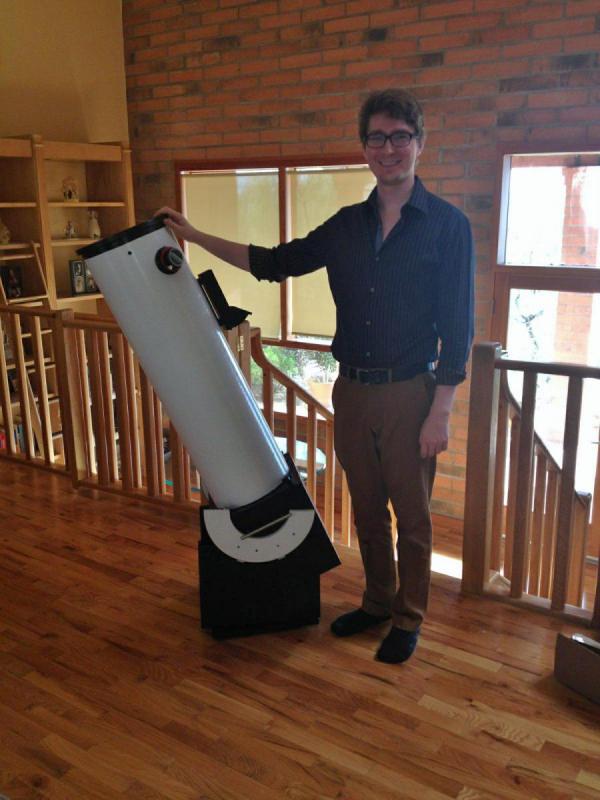 Edited by nypsirc, 04 August 2014 - 12:22 AM.