I have been using my new to me Unitron 140 this week on Moon and Saturn. I have followed the classic forum for a year now and purchased several Tascos, a Scope and a Sears, and I love them all. However, the one constant weak link in all of these scopes, IMHO--are the mounts.
It got to the point where I remounted all of my classic scopes on rings to be used on my Porta II--which is a fantastic upgrade for me. The only Tasco I still use on the original mount is the 1000mm 7TE-5.
Enter my first Unitron.
The mount is a spectacular, simple, sturdy piece of work. It is, to put it simply, a joy to use. Whether I loosen the clutch and just nudge it, or use the geared nobs, it works superbly well.
My target, the Moon, also at certain times in the cycle is in a position in the sky where it is possible for me to use it straight thru, no diagonal--my favorite way to use a classic. I did this last night, with .965 eps and also 1.25, and it was a pleasure. The optics are--not surprisingly--amazing. I climbed the lunar alps last night, and what fun it was.
I now understand the appeal. If the optics were even a wash with my RA Tasco scopes, the Unitron would lap it in performance based on the functionality of the mount alone.
It was worth the money I paid for it. I could not be more delighted.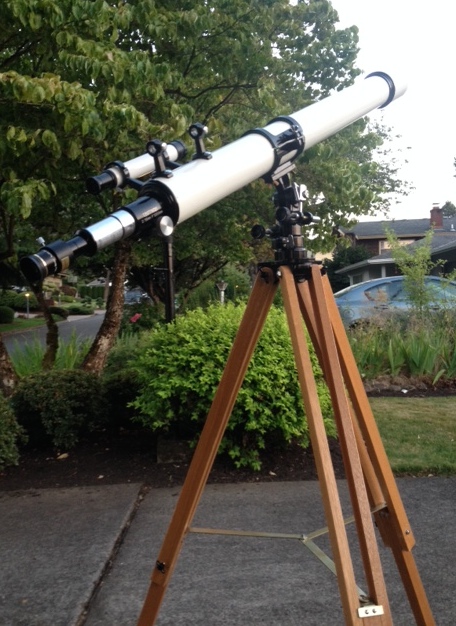 Edited by pdxmoon, 04 August 2014 - 04:54 PM.