M27, NGC 6853 - Dumbbell Nebula. July 29, 2014
The Dumbbell Nebula, also known as Apple Core Nebula, is a planetary nebula in the constellation Vulpecula, at a distance of about 1,360 light years. At its brightness of visual magnitude 7.5 and its diameter of about 8 arcminutes.
•30x2min, ISO 1600, Multiple LENR
•60min integration, guided
•Guiding: SBIG ST-i mono/Dell XPS13/130mm TMB APO
•Pointing/Navigation/Aligning: iPad/SkyWire/SkySafari Pro
•Imaging: Canon 6D Full-Spectrum/IDAS HEUIB-II/TC-80N3 Timer/254mm TMB APO/elCapitan
•Cropped frame
Recombinant Processing... used to process the image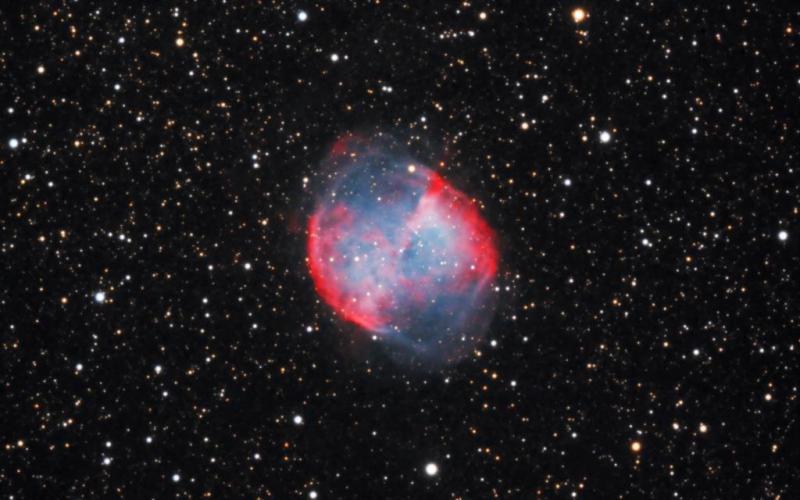 Edited by mmalik, 07 August 2014 - 01:30 AM.