I wanted to relay my experiences with Moonraker Telescopes. I had a Zeiss AS 80/1200 lens in cell that needed an OTA. The project took about 4 months, and Mark Turner was a pleasure to deal with all the way. He is a bit crazy in a creative/good way and is nice person, extremely hard worker, and a perfectionist. Mine is the gold scope that is currently featured on the Moonraker page. The craftsmanship is wonderful and everything just works. It looks even better in person than it does in the photos. The enhancements to my scope include "aero" rings, a counterweight, a handle, and an extension to allow binoviewer use as well as regular prism diagonal use. Mark can customize each scope from the focuser knobs to the shape of the screws. The dovetail bar was made to AP instead of Vixen specifications. I wanted to use the scope on an FTX mount, but due to my stupidity I gave Mark the wrong screw hole measurements, and that is why it sits on a 400 GTO for now. I am going to have more screw holes bored into the dovetail at a later time.
My work schedule has prevented extensive testing, but of course the image quality has nothing to do with Mark's craftsmanship other than the fact that everything is in perfect collimation. The star test on this lens shows an outstanding figure (nearly identical to the test on a similar lens shown here), and there is mild out of focus purple/green color. In focus, the Moon is very sharp, and there is only a very slight color cast, not bothersome at all. Stars are tack sharp with a faint first diffraction ring. I am too tired for Jupiter but I will compare it in a few months to other 80mm lenses.
The best thing I can say about the scope is that my wife told me that I should not have it in the observatory for fear that it will get weathered! It is going to hang in the house when not in use. No other scope has gotten such treatment; in fact my wife wishes that several other scopes would never be seen again! Custom scopes are not cheap, but Moonlight and Skylight instruments seem to be doing well. Fortunately, the look of the two makers' scopes is quite different, so choosing should be easy. I know of at least one other person who is thrilled with his Moonraker.
I have no financial or other relationship with Moonraker other than I am a happy customer. I now know the true meaning of the term "bespoke."
Derek
You can see better photos of the scope at http://www.moonraker...tom-builds.html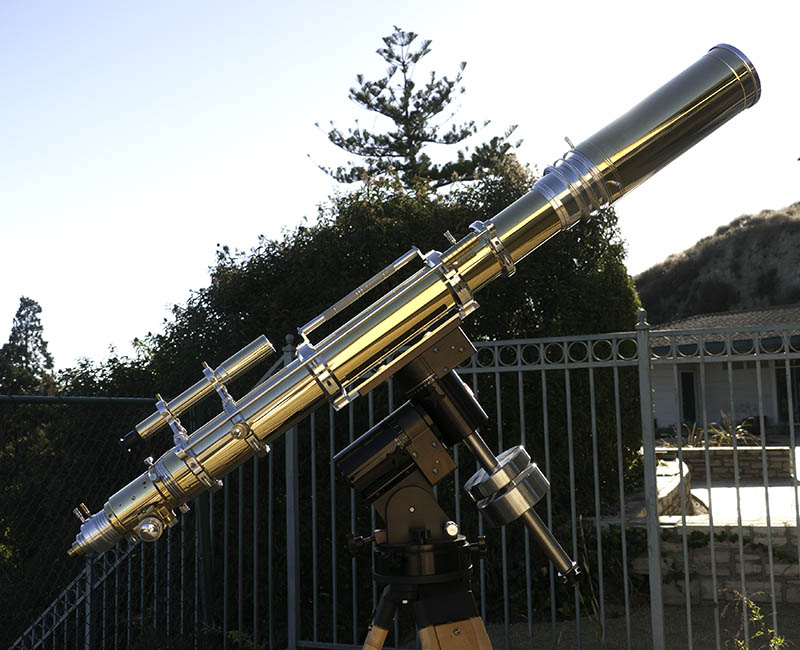 Edited by Derek Wong, 18 August 2014 - 12:00 PM.