Lynds Bright Nebula 239 is one of the brighter in the list. Located above Sadr in Cygnus, this image is centered on LBN 239. The brighter nebula at the top left is IC 1318 (LBN 251). The nebula at the top right is LBN 243. The open cluster at the right is IC 1311.
Note that I also caught Asteroid 4558 Janesick. This is the small line found in the bottom right corner.
Luminance – 12x600s – 120 minutes – binned 1x1
RGB – 8x300s – 40 minutes each – binned 2x2
240 minutes total exposure – 4 hours
Imaged August 24th, 2014 at the Danville Conservation Area (New Florence, Missouri) with a SBIG ST-8300M on an Astro-Tech AT90EDT at f/6.7 603mm.
LRGB - https://www.flickr.c...3984232/sizes/l
This is one of the Astronomy League's Bright Nebulae Program objects.
See the link above because the attached imgae has been down-sampled.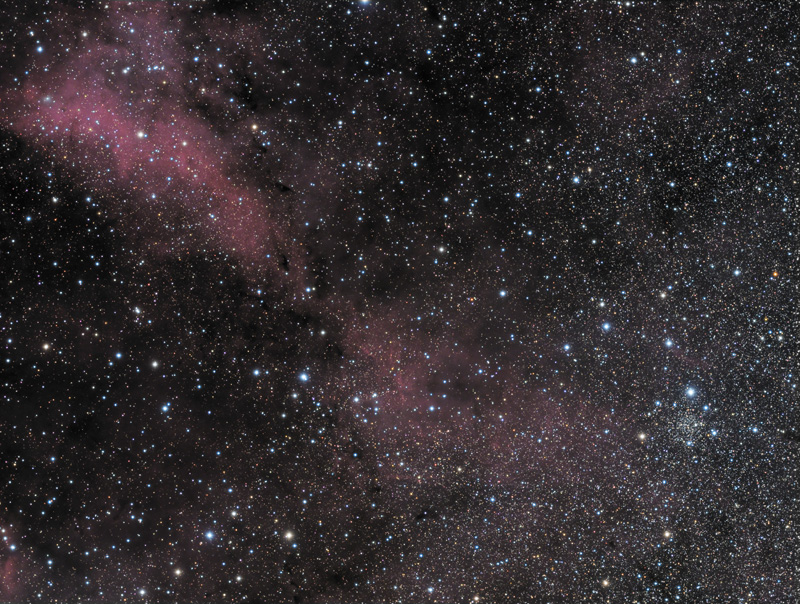 Dan