Hello Dennis,
Congratulations! You will have alot of fun with this scope. You may already have a 1.25-inch nosepiece for your DSLR, but you may not be able to achieve focus using the nosepiece due to the short back-focus of the scope. I'm actually trying to find out from Lunt right now what the back-focus distance is to see if I can match a binoviewer such as the Baader Maxbright with a glass path compensator (GPC) to the scope.
With my Skyris 132m, I am able to achieve focus by unscrewing the eyepiece barrel from the front of the blocking diagonal, and then using the Starizona T-to-C adapter to mate the camera's C-threads to the blocking diagonal's T-threads. You may just need a T-ring for your DSLR that will screw into the T-threads on the blocking filter.
I've found that I can capture the disk details and the prominences together with the double-stack module (no need to composite the disk with the proms later in photo editing software such as Photoshop). This shot was taken at prime focus (no barlow). I just cropped the image to show half the disk instead of the full disk.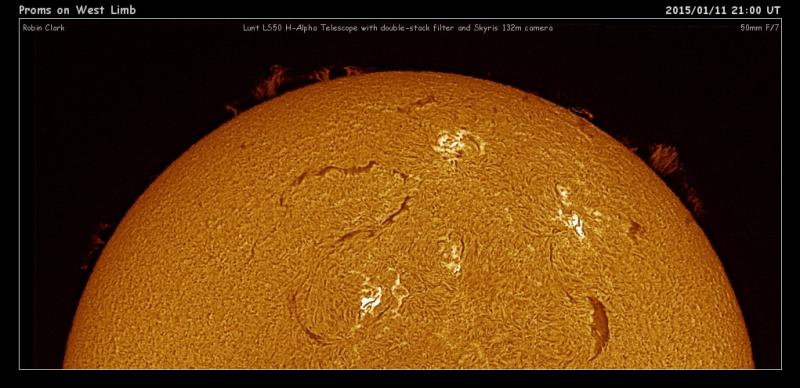 I've also successfully used a 1.5x barlow: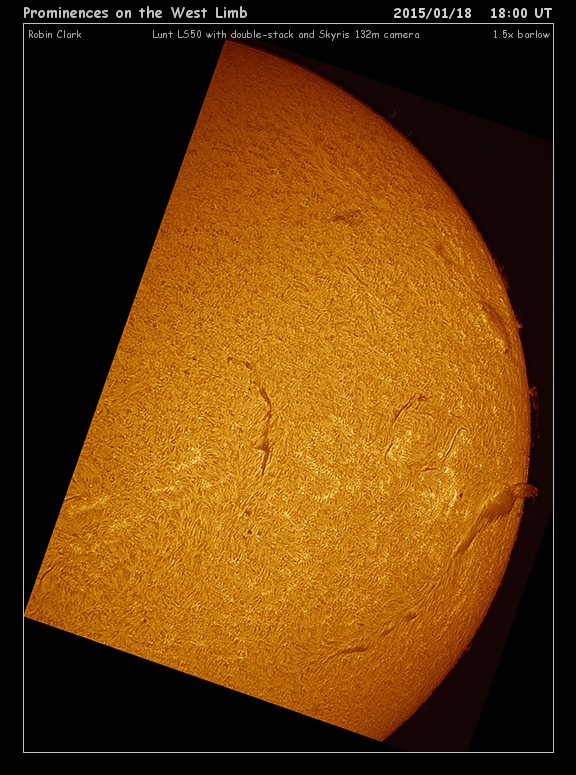 Also, here is a link to my image gallery on Astrobin: http://www.astrobin....robinandcurtis/
-Robin