I had this brilliant idea of leaving the mount outside permanently, thus maximizing my observing time by minimizing setup times. How often is that idea conjured?
Before committing my G11 to the great outdoors, I wanted to conduct an experiment to find the best solution to mitigating dew formation under a cover, in this case, a small 365-cover by Telegizmos.
I figured that I would put a bucket of DampRid to capture any vapor. During days of desert dryness, the system worked great.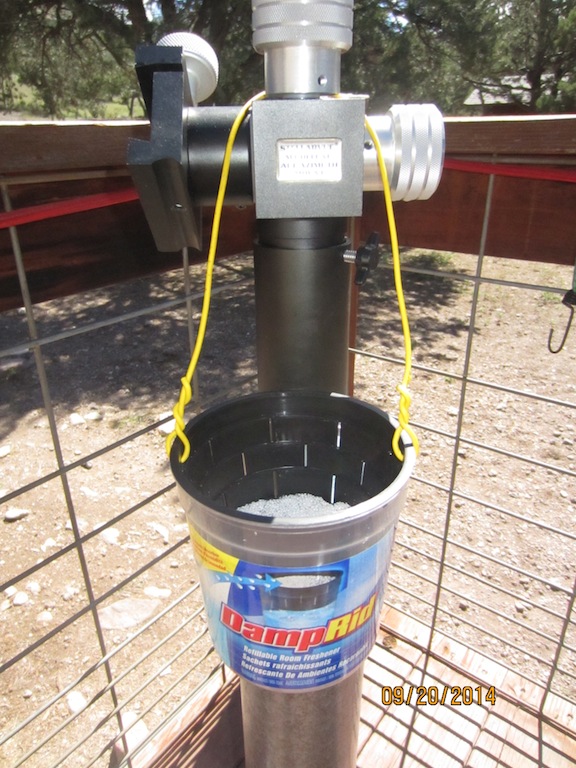 A few days ago, we were sideswiped by Hurricane Odile, receiving 30% of our annual rainfall in 24 hours, so I decided to check on my little outdoor experiment. Uh-oh, horrors upon horrors!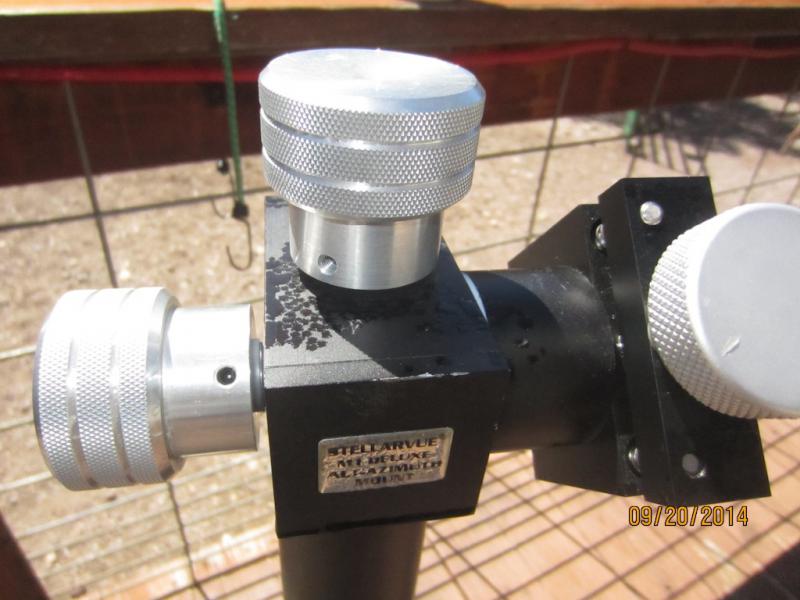 This experiment did not work well. The DampRid bucket had over a cup of water and the mount was pretty saturated. The underside of the 365 cover was dripping water.
How do people keep their rigs dry under these "telescope covers"?