We had around 140 kids go thru our neighborhood this year; I scaled up a Walk-on-the-Moon setup that I've been using for the past year (the mobile setup uses a battery-powered pocket LCD projector, makes a ~40" diagonal image) by using a 2,500 lumen projector instead. Video was fed from a LN300 cctv camera on a 6SE scope. Also had a visual rig (4" f/5 achro) where I used a Crystal Ball Eyepiece (see the thread in the Eyepiece forum), lots of fun asking the kids if they wanted to see the moon in a crystal ball

There were quite a few that enjoyed the walk and the view that forgot to ask for the candy!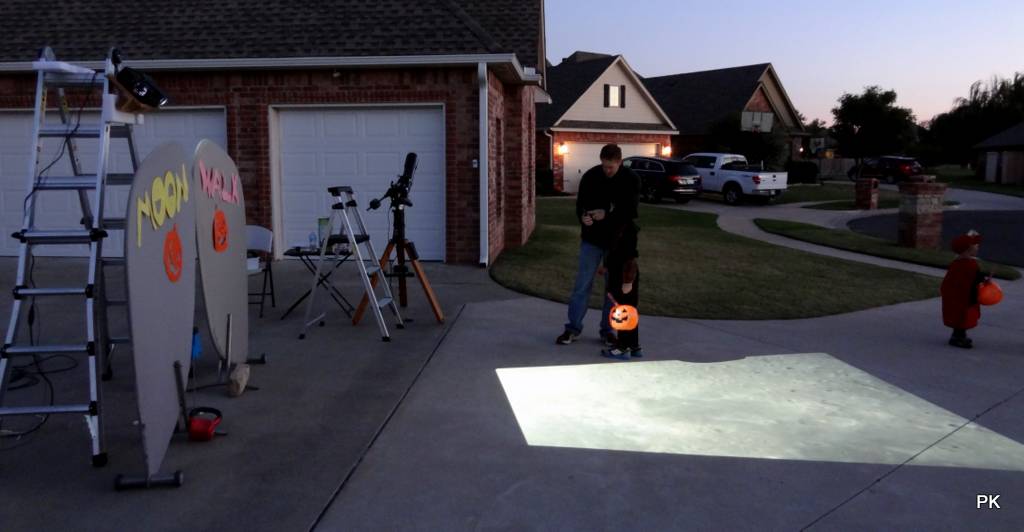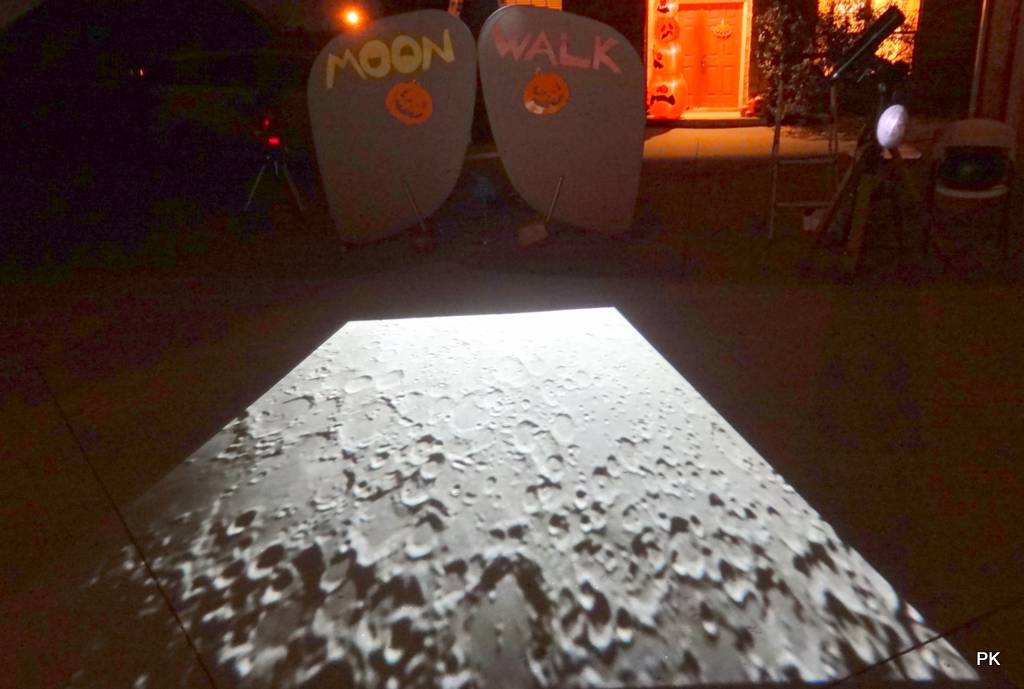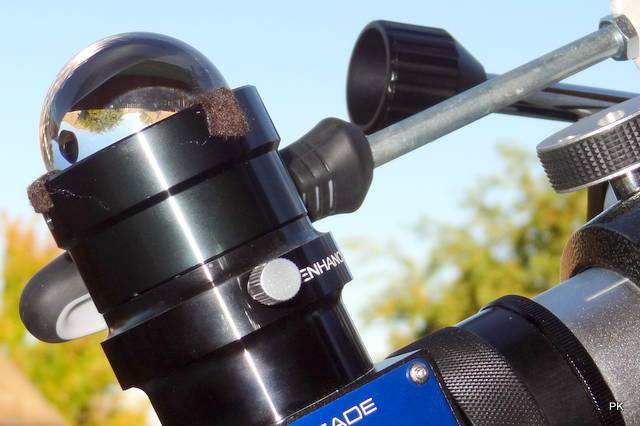 Edited by core, 01 November 2014 - 12:41 AM.