Welcome to the December 2014 Cloudy Nights Imaging/Sketching Contest poll!
Each month the best images selected from the individual Cloudy Nights Imaging and Sketching forums will be presented for the userbase to vote on. The winning entry will be posted on the front page of the CN website for all to admire! At the conclusion of the poll, the entry with the highest total will be the winner of the contest..
Please choose your favorite from the entries below. The poll will remain open until January 1st.
Here are the entries for December!
Film Astrophotography Winner: Nightfly
Cassiopeia
November 14, 2014 7:39- 8:39 Local Standard Time
Flanders Pond Observatory, East Sullivan, Maine
Pentax 67 with SMC Pentax 67 200mm f/4 @ f/5.6
Camera riding atop 8" SCT Manually Guided
Skies were clear with SQM readings of 21.21 mags/sq-arc-sec
60 minutes exposure on Kodak E200 normal development
Scanned on an Epson V600 and processed in Adobe Photoshop.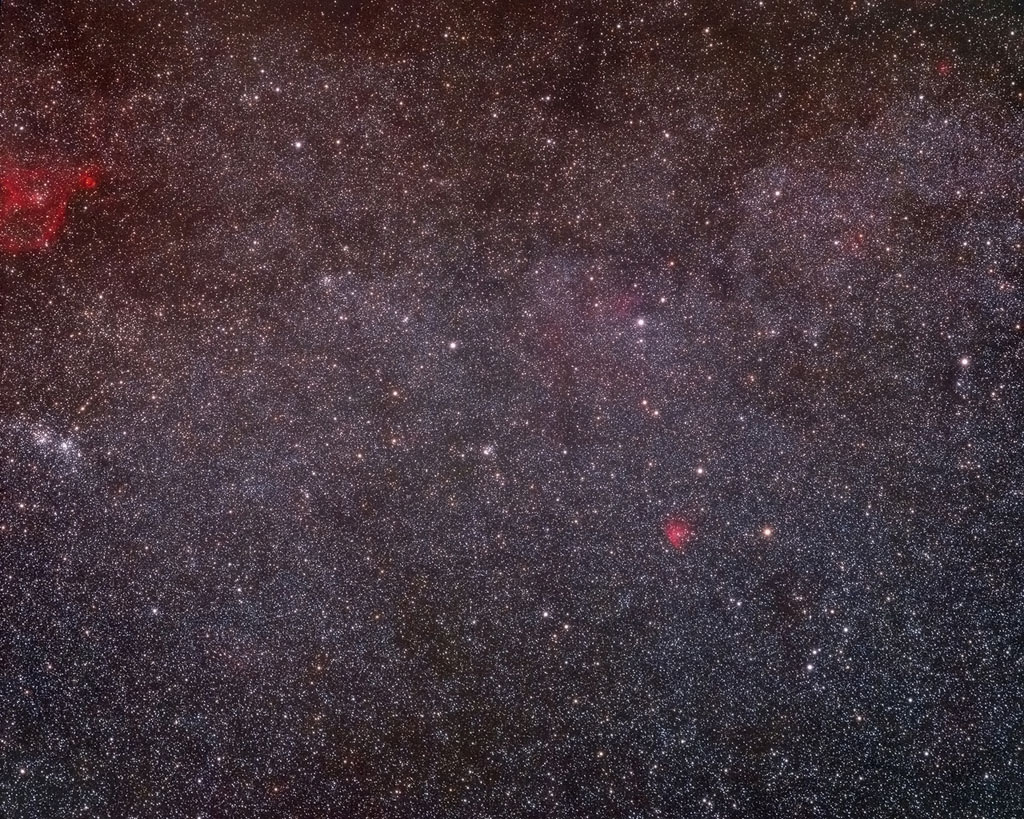 DSLR and Digital Camera and Processing Forum Winner: Jerry10137
M45 - Captured 9/24/2014 - 9/27/2014 by Jerry Keith at the 2014 Okie-Tex Star Party
Scope: Sky Watcher Esprit 100
Mount: Takahashi NJP
Guiding: Orion SSAG Magnificient Mini Autoguider
Camera: Gary Honis Modified Canon T3i @ 800 ISO
Capture: Backyard EOS Premium
Exposure: 8.5 Hours. 6 Minute Subs
Processing: PixInsight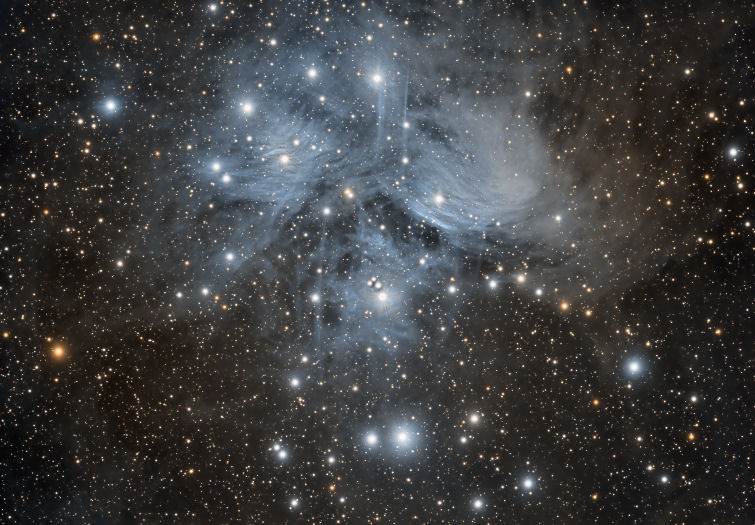 CCD Imaging and Processing Forum Winner: Oleg Bryzgalov
Galaxy IC 342 in Camelopardalis
This picture was photographed 3 nights in October, 2014 in Petrovskoye, Ukraine.
Equipment: home assembled reflector 10 in., f/3.8
Mount WhiteSwan-180 with a control system «Eqdrive Standart», camera QSI-583wsg, Tevevue Paracorr-2. Off-axis guidecamera QHY5L-II.
LHaRGB filter set Baader Planetarium.
L=43*600 sec., unbinned
RGB= 16*300 sec., Ha=26*600 sec.bin.2 Total 15.5 hours.
FWHM 2.15"-3.71" , sum in L channel - 2.39"
Processed Pixinsight 1.8, and Photoshop CS6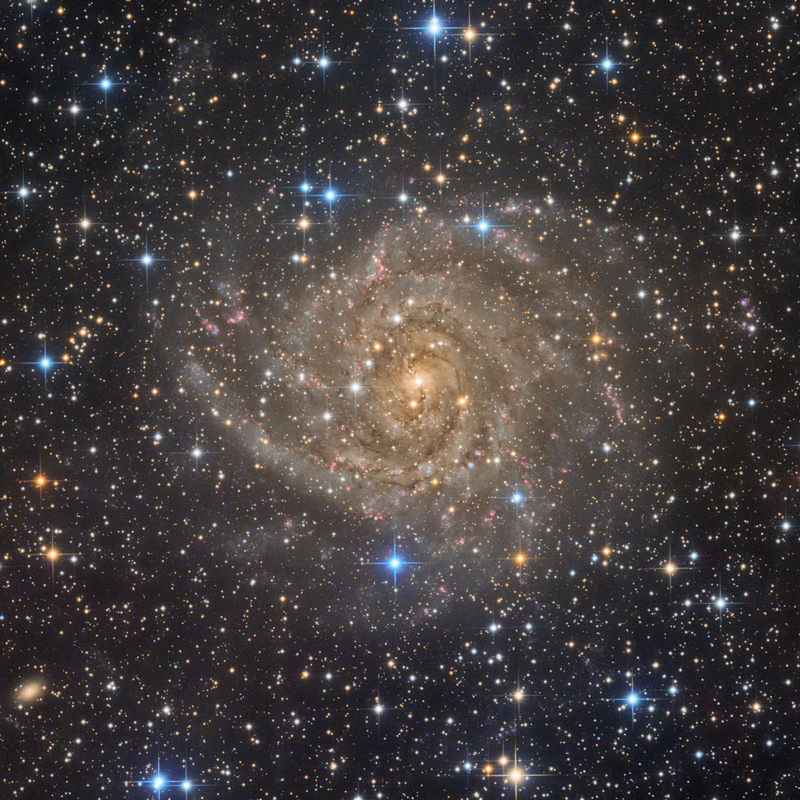 Sketching Forum Winner: Warmvet
Black Eye of Copernicus
Lunar sketch, 9.4 day lunation
November 30, 2014 1130-1400 UT
Cindy (Thia) Krach
Location: Maui, Hawaii
Equipment: 12.5" Portaball on Greg Blandin tracking mount
6.7mm Explore Scientific
Observing conditions: S7/10, 56*F
Sketch details: Eyepiece sketch on black 9x12 Derwent Blackbook paper, white, grey and black Conte Crayon, black and white wax pencil, and blending stump
Processing: scanned and adjusted contrast, cropped in Photoscape software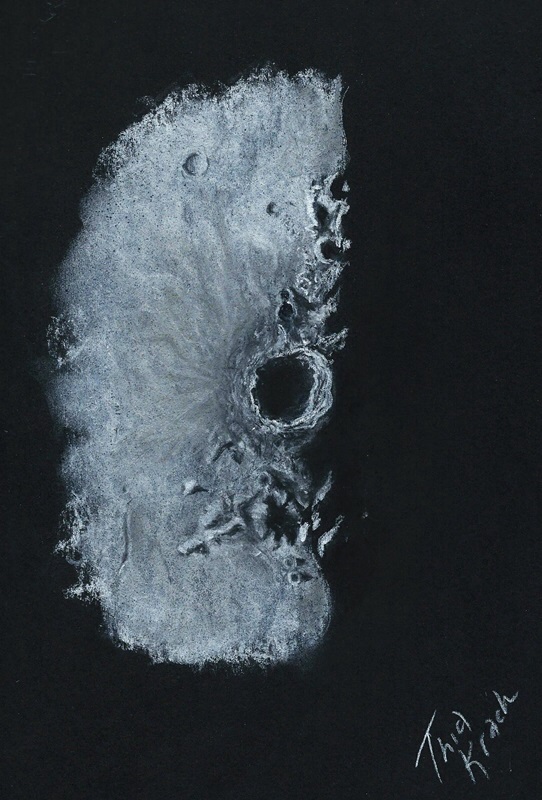 &nbsp