Lastnight I took apart and cleaned up this Sky Cheif II that was picked up a few days agp. I started with cleaning the lenses, and then just kept on going cleaning and polishing every thing I could before it was re-assembled. I also tried to make a few pratical improvements in functionality.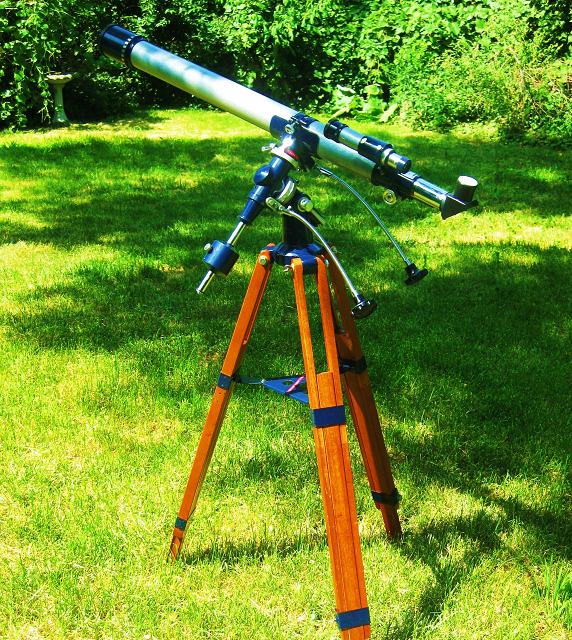 First I shimmed the focus tube to get rid of unwanted play. I used a strip cut from a deck of playing cards.
I noticed the focus tube even though it was designed to accept .965" accesosories was large enough to accept 1.25" accesoiries if I could find a way to fasten them. It has a threaded design to accept prisms and accesosories that looked like this.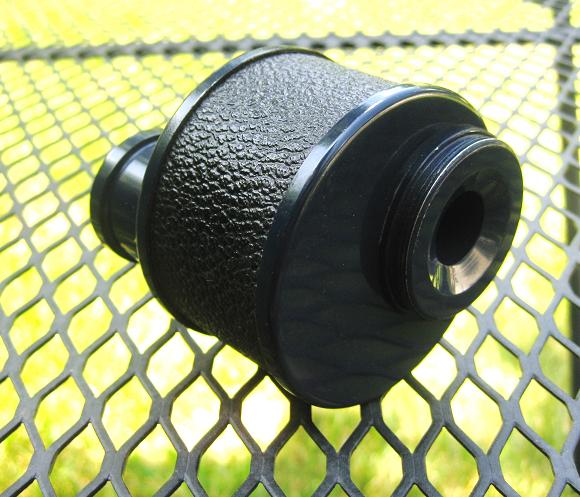 I found a piece of pvc piping in the basement that was just about the right size. After sanding it down for a perfect fit I heated it up alittle in some hot water, and was able to thread into the exisiting threads at the end of the focuser. Once it cooled off, I kept on rotating it in and out and this process cut in some new threads. (If you want to try this yourself, I did wipe on just a small bit of vaseline to prevent it from sticking while I was cutting the new threads and once finished cleaned it away). I then cut the pipe down to a size I wanted, and inserted a set screw for the eyepeice and painted it black, It was a easy to make removable adapter made from a drain pipe that will allow me to use 1.25" accesories and eye pieces with this vintage scope. Here is the adapter that was made.with a 1.25" diagonal now attached.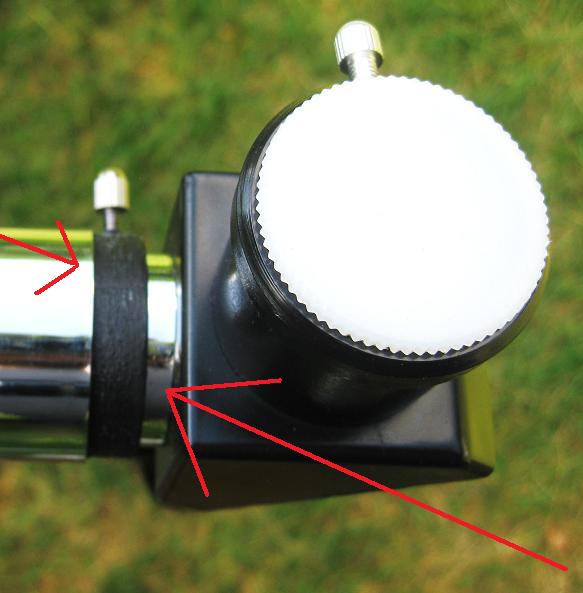 Next I noticed that the tripods legs were too close together, making it easy to tip over. I fixed this by raisng the center tray assembly up a few inches on each leg. Ths spread the legs out anopther 6" allowing for a wider stance and more stability. I think I may even go up another inch as the current stance could be even wider. (But just a few inches did make a noticable difference already).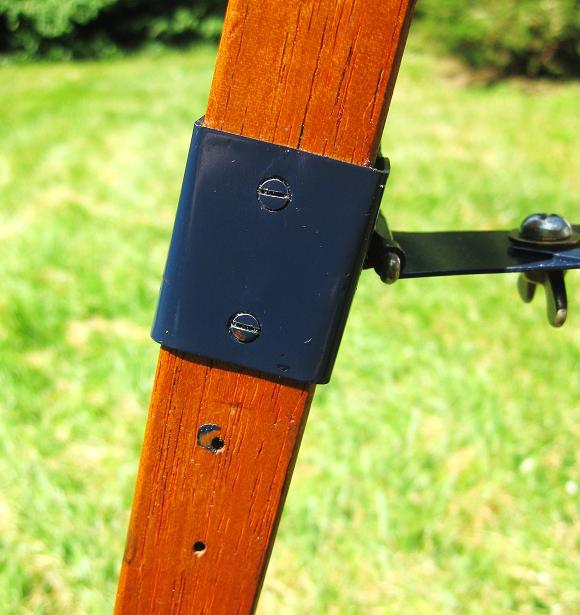 After it was all waxed and polished I rubed in some linseed oil on the legs. I still need to clean the wood legs up a little more, and apply a few more coats (I noticed a few tiny bits of paint splatter I missed in my initial cleanup). Im happy with the results so far, and like the way this one looks. I'm anxious to test it out and compare it to my Meade which is basically the same size but not constructed nearly as nice. I also plan to replace the slow motion control cables with some knobs from a old stereo reciever. Since they are basically a metal spring, they shake for a long time after letting them go, and they have some weight to them.
The previous owner labeled all the parts of the telescope with a label gun, (Probably for Instructional purposes), I may keep these labels attached but am still undecided. Pretty much all the parts have labels on them, even the accessories and finder scope. If its a part that moves in any way, there is a label to be found. The labels remind me of something my grandfather would have done in his garage / work shop.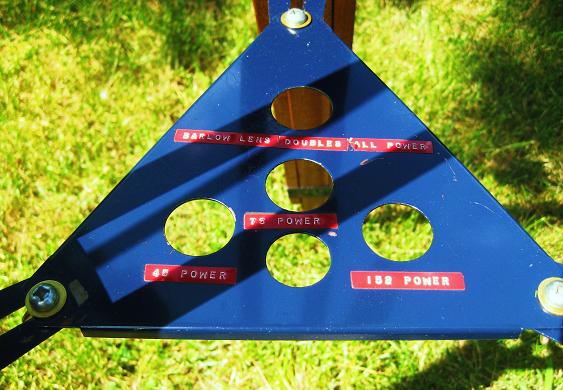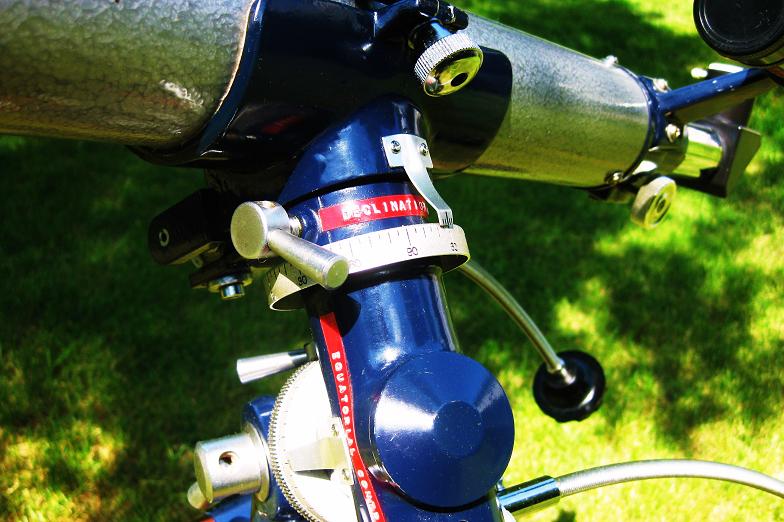 ts a scope in nice condition, that when picked up, looked like it may have sat in its wood case for a decade or two. It just needed to be cleaned up a bit. I think I will keep the labels to maintain its character. At first I planned to remove them, but they are growing on me.
For fun I also take apart fishing reels (Over the years I have refurbished. repaired and sold hundreds of higher end vintage and collectible models), I have also repaired a few wind up clocks for my own interests, but am by no means a expert..In comparison to both, the scope mounts I have encountered are super easy to take apart and clean back up.
.
Edited by Mbinoc, 07 August 2019 - 07:28 PM.