Last night I noticed that the ceiling fan pulls might make nice replacement knobs for the axes locks on the Shrine Manon. One of the original locks is broken plus they seem a bit fragile so shortly after acquiring the scope I cobbled together working locks using long 8-32 bolts, wingnuts and locking bolts. This setup worked OK but it didn't look nice and finding and turning the wingnuts in the dark wasn't always easy.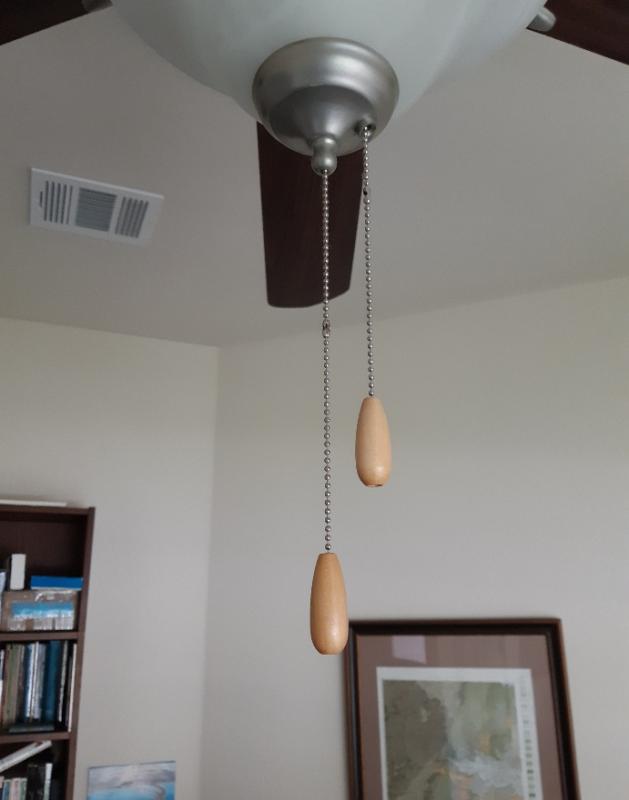 So, ordered some black pulls via Amazon, reamed out the hole a-bit and hand-threaded the pulls onto the 8-32 bolt. I also added some spacers to hide the threads. I'm very pleased on how they turned out - they look as if they could have come with the scope...if you don't look to hard.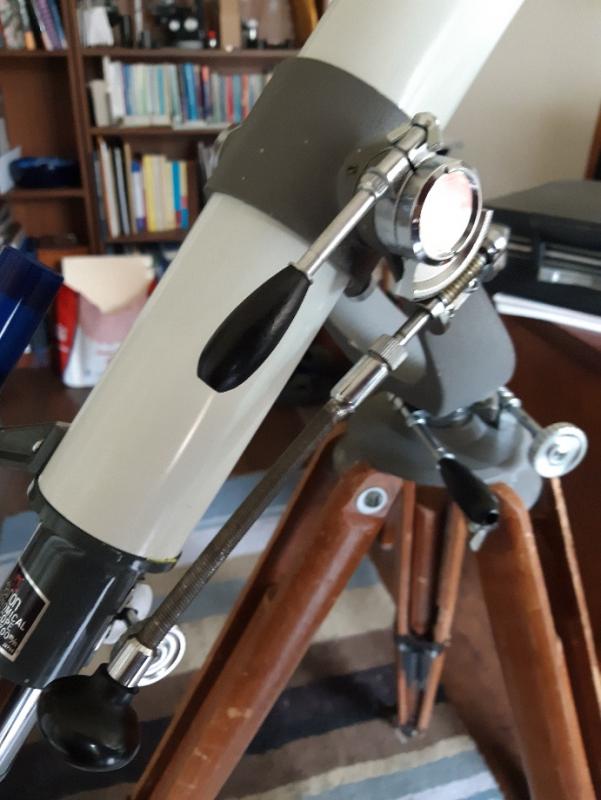 Edited by Pete W, 26 July 2020 - 07:30 PM.