I made some progress on my Jaegers 5 inch f/5.

I realized these are new Jaegers parts, they have never been used on a scope before.

I was thinking that as I was drilling the holes. I was also thinking this just might as

well be 1972, the parts are the same, just like they came in the mail from Jaegers yesterday.

The tools are the same, I haven't changed much.

I'm using only hand tools, hand drill, hand taps, etc. just like your average person will

have, or can beg borrow or steal very easily.

If you take your time marking things out, squaring things up, you can make a telescope

just as good as anybody's, probably better !

I started today with a piece of firewood around 4-3/4" diameter to slide into the tube

so I can bang the wrinkles out of the tube. Use only a wood or plastic hammer for this

you do not want to expand the metal.

Check your fits, nice sliding fit for the cell on one end focuser on the other, nice easy

sliding fit, you don't want strain or stress anywhere on your telescope.

Drill some holes, and tap some threads, and you are nearly done.

Robert
I had a dent in a tube, and thru someone's suggestion here on CN, I made this tool: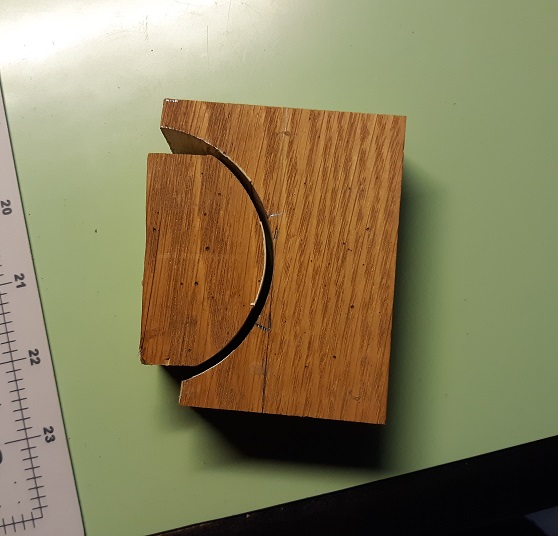 I think you can get an idea from this, but I think what you have already done would work. The wood has the ID of the tube, and another section has the OD.
I used the above to to straighten out the end of a Swift that was in the process of being powder coated. They dropped the tube on the threaded cell end. I was able to straighten it out perfectly and the cell spun right on.
This was the dent: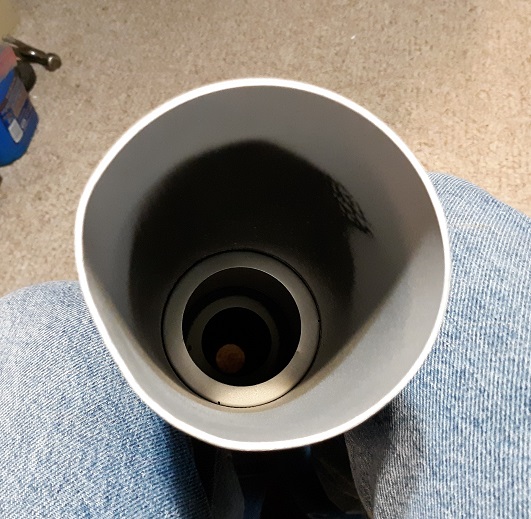 Edited by Garyth64, 18 August 2022 - 09:12 PM.