TAK/Flattener/D2/a7SIII/No Guiding...
The payload is one unit that can be lifted with one hand (...with handle...) and weighs 12.5 lbs; ~1.5 lbs. over tracker capacity. Regards
Criteria:
Pictured setup will have to be scrapped (...in favor of an alternative mount/scope) if un-guided performance weren't optimal. Will keep you posted if/when weather permits.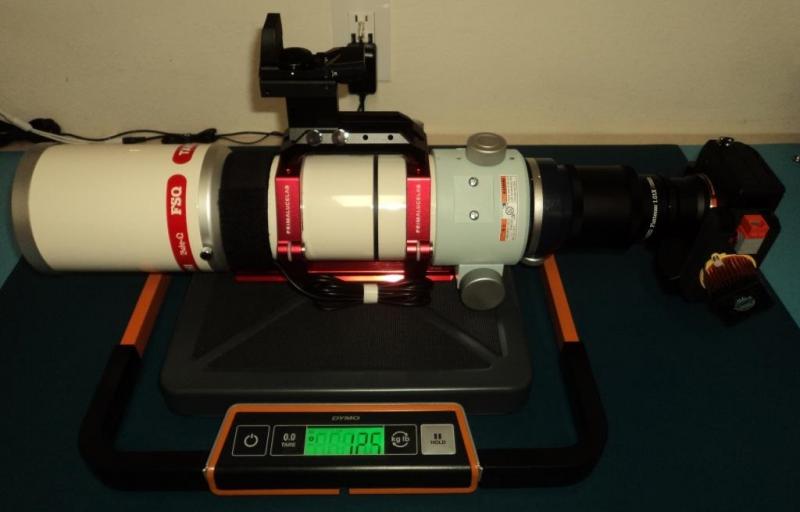 Edited by mmalik, 22 January 2021 - 08:48 PM.