So I finally got my 2 Radians in the mail today, a 14 & 18mm. They seem perfectly fine and everything, but how in the world do you tighten them as to keep them in the position you want. Please tell me there is a way...When I extend them to any length and place my eye on them, with a bit of force, my cheek will make them drop back down... Is it not possible to tighten them into position like Delos eyepieces? Maybe some other way?
Also, were the 14 & 18mm versions produced with the first batch? Can someone tell just by looking at these pictures if they are the newer versions with the newer coatings?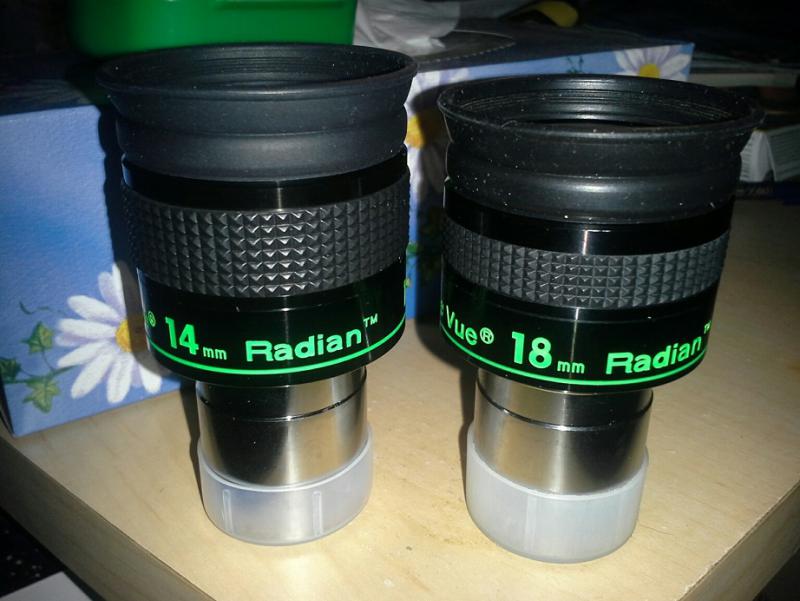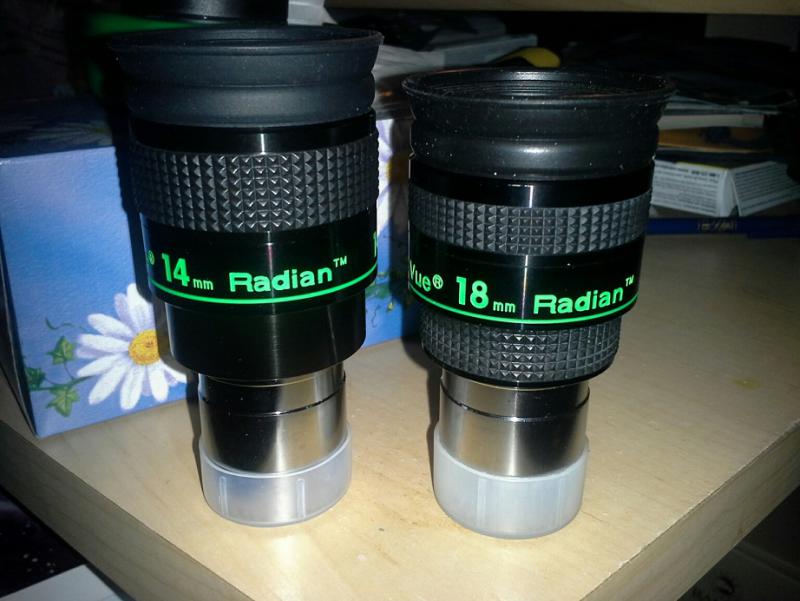 Edited by NorthWolf, 22 January 2015 - 06:34 PM.