Hi, I have an old sand-cast C5 (OTA only) which I purchased second-hand from Astro-Systems in Luton on 30th July 1981 (I still have the invoice, signed J. Miller). I haven't used it for years (having some other nice telescopes) but thought I might clean it up and give it a go, as it's light and has a decent aperture.
I have a couple of questions I was hoping people might be able to help with...
Firstly the serial number is 502056, which from this thread's chart would, I guess, make it a mid-1980 model?
Secondly the front plate is hazy on the inside. I remember when buying it the dealer took the front plate off to clean something. As I recall it had three serial numbers engraved where they would be under the ring that holds it in place, with two crossed out and two lines to align the third one. I'm assuming to take the plate out and clean it should be trivial, but thought it was well worth asking in case there was anything I should watch for.
The focus knob seems smooth and the mirror looks okay.
I will also cover my bases by asking if anyone has any tips/tricks/suggestions for looking after it, or for anything else people know that might be of interest?
Oh and would it fit to one of the current computerised C5 mounts like the one with the NEXSTAR 5SE (if you can even buy that on its own), or is there a cheaper better option?
(I go to a number of Astronomy meets where people come to look through telescopes, I usually take a somewhat heavy 92mm refractor on an un-driven mount, as all my driven mounts are too heavy to carry there, but a light computerised one could be interesting if it took the C5? I tend to leave the 2" eyepieces at home anyway, due to weight issues.)
After this I think I will get out by old, mid/late 1980s, Astroscan and see what state that's in... :-)
Thanks
Jon
P.S. Some images - note the first image is over-exposed to show the front better, the third image shows the colour correctly.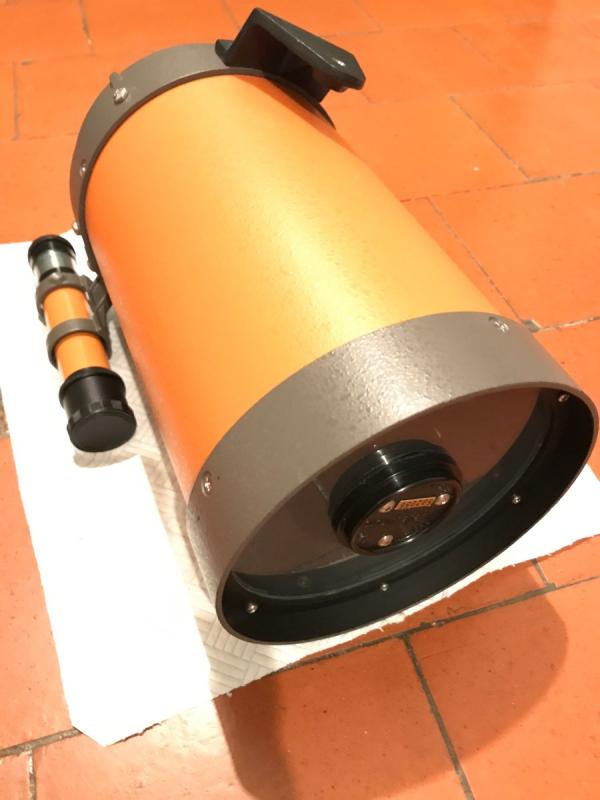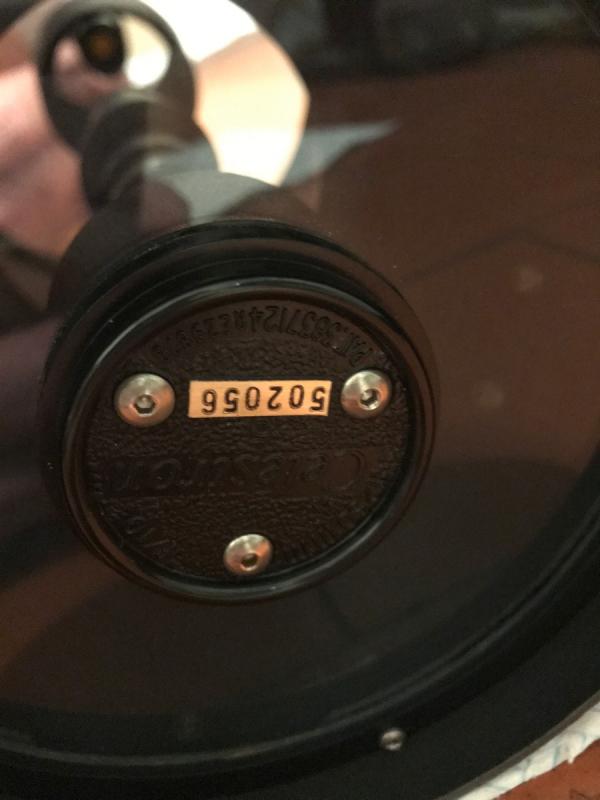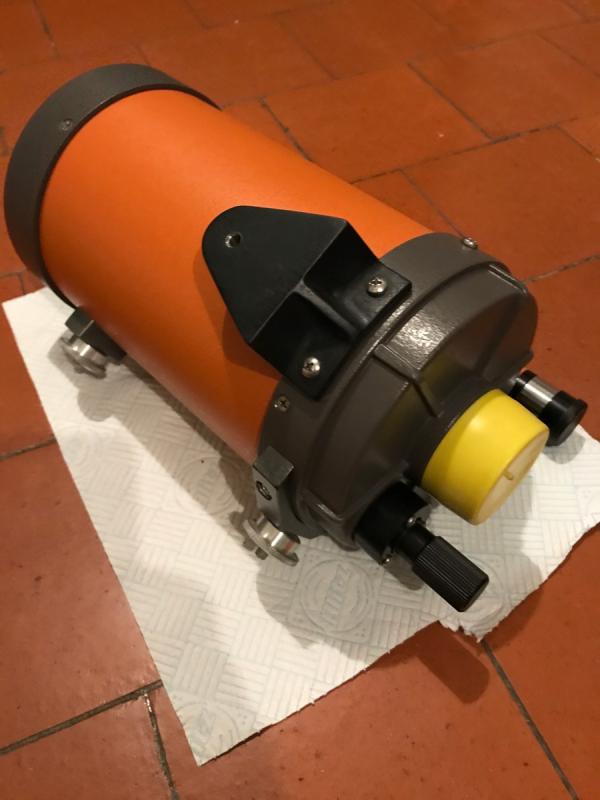 Edited by Jon555, 16 November 2019 - 01:27 PM.