I posted a couple of pictures in the "Post a picture of your observatory" thread. Posting progress pictures there is wrong, so I'll post some catch-up pictures here. First is a Photo from Christmas time: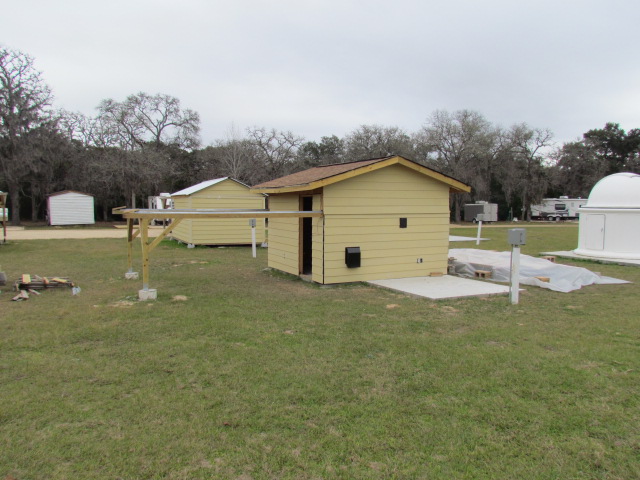 Here's a photo of the inside of the west wall before radiant barrier and sheet rock were installed. You can see the exhaust fan on the right, and toward the left is the conduit that routes 120V power to the pier. Outside the left edge of the frame are the 24VDC and 12VDC power supplies.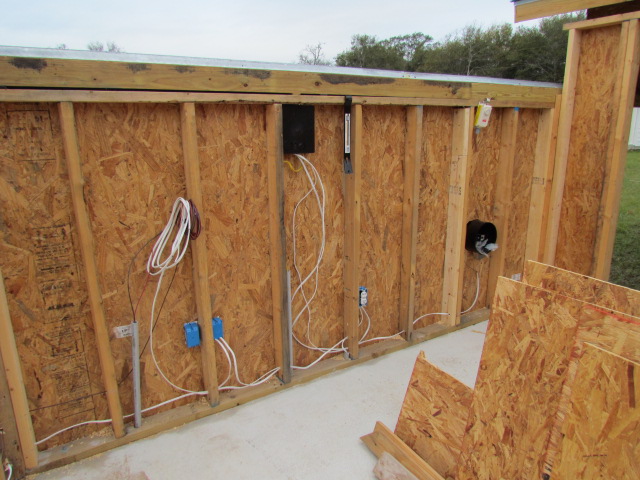 Here's a photo looking at the south east corner of the building, showing the siding work nearly complete. I may get a chance to work on the exterior trim next weekend.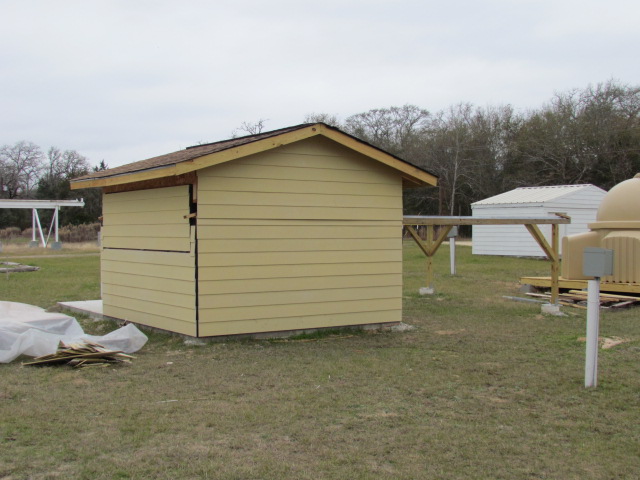 Finally for now, a picture of the inside of the east wall with sheet rock. The holes are for RGB LED lamps (I'll be able to make them shine red or white and dim them). My chart table will be in the south east corner (the right side in this photo).