Once in a while, an inquiry is posted about installing DSC computer and encoders on Orion XT classic reflectors. I recently installed a Sky Commander on my XT10 classic and I wanted to share my experience. I considered Nexus DSC which looked interesting but I decided to go with the Sky Commander. I purchased the Sky Commander with 10K encoders and the XT classic installation kit from Astrosystems.
But first let me preemptively answer the following question: Why would an Orion XT10 classic owner invest in a Sky Commander + installation kit when it is cheaper to purchase a used XT10i – a whole 2nd scope with DSC? Furthermore, the same owner can sell the XT10 classic to recuperate a good portion of the XT10i purchase cost. It is a good question and I do not have a good answer. I just love my XT10 classic scope. I owned it for almost 10 years and I put enough customization in it to make it special. I decided to keep it and continue improving it.
As far as why did I finally decide to install DSC, well I got tired from star hopping especially form my light polluted backyard. Besides, it was time to complete another custom scope project for fun
Back to my installation experience. As I mentioned, I purchased the complete kit from Astrosystems. Randy from Astrosystems provided a great customer service.
Installing the Azimuth encoder was relatively easy. Randy provided all needed parts and detailed written installation steps with photos. I built a protective bracket and placed it on the top of the azimuth encoder to shield it from accidental falling objects as shown below. I used a straight metal fastener to build the protective bracket. It is easy to make.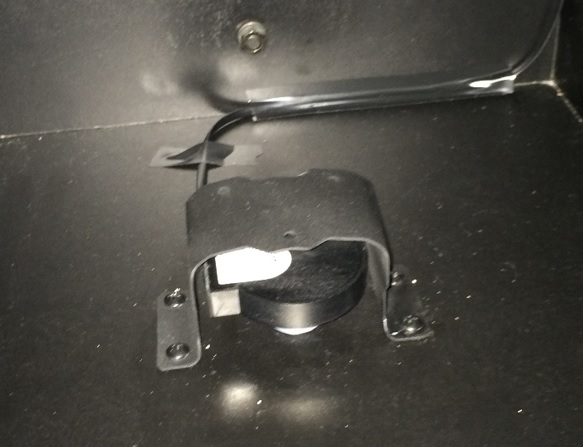 As far as the ALT encoder, Astrosystem's solution involves two timing gears and a timing belt. Installing the first timing gear on the ALT bearing is straightforward using parts from the kit. The second timing gear is attached to the ALT encoder. The encoder is mounted on a plastic bracket with two slits. I requested an upgrade from Randy to include thumb screws to make it easier to loosen the encoder bracket for the timing belt removal/reattachment. I also built a protective bracket that is identical to the one I built for the azimuth encoder. The protective bracket also acts as a slide "guide" for the encoder bracket. I like Astrosystem's timing gears and belt setup. The ALT encoder is safe from any damage when the OTA is mounted and dismounted.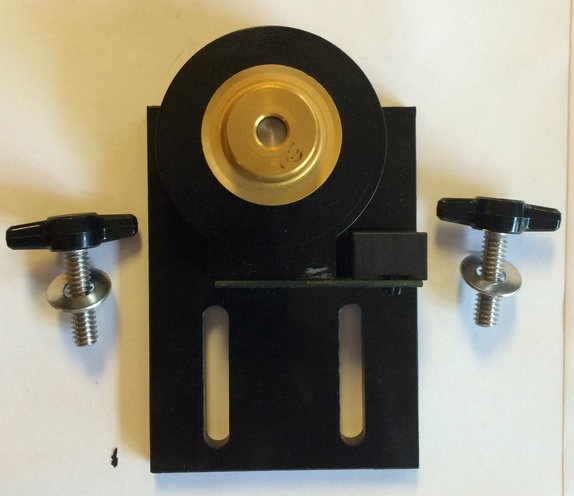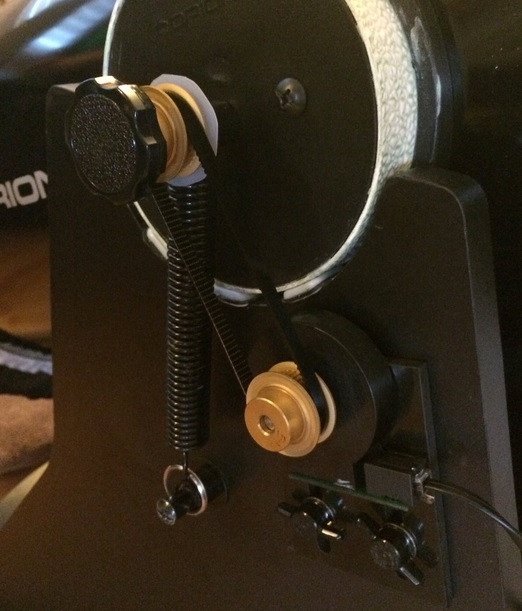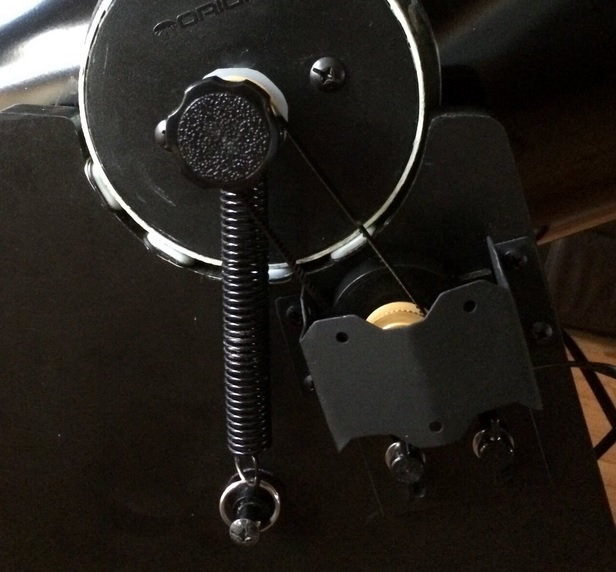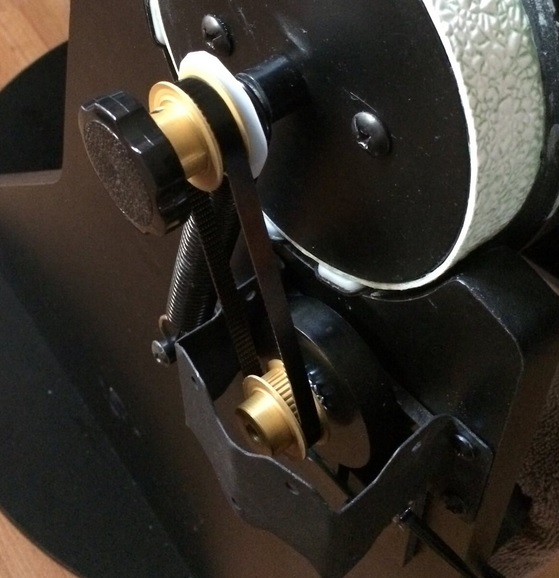 After I installed the system, I devised the following method to test the setup. I used my GLP to point at a paper taped to a wall at a distance of 33 feet. I marked the point where the green laser struck the paper. I then performed a 2 star alignment by pressing the Sky Commander "enter" button twice. Polaris was the default selection for both stars. Polaris now has a relative position of zero for both AZ and ALT.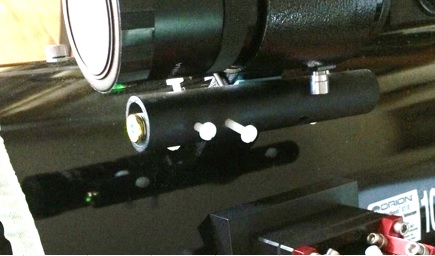 Then I randomly moved the scope around its AZ and ALT axes. I completed several full AZ rotations and several full ALT swings. I searched for Polaris again then marked where the GLP laser struck the paper. I repeated the same experiment few times. See below: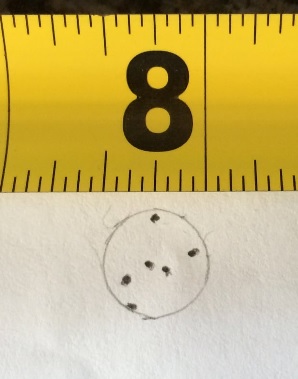 Interestingly, dividing the circumference of a circle with a radius of 33 feet by the encoder resolution of 10,000, you get ((2*PI*33*12)/10000) = ~0.25". I drew a circle with a diameter of 0.5" and sure enough I was able to fit all marked dots within that circle. For reference, (360 degrees / 10000 steps) = 1 arcminute. That tells me that the Sky Commander did not miss any step.
Note: If you do not have a GLP installed on your scope, the above experiment can also be performed by inserting a laser collimator in the focuser then miscollimate the secondary mirror until the laser beam misses the secondary mirror. Do not expect the laser beam to be pinpoint when it strikes the wall 10s of feet away.
I had a chance to test the setup under the sky for one night. I carefully completed 2 star alignment using Regulus and Aldebaran. Looking for targets at the 4 corners of the sky brought the objects were easy within a plossl FOV at 70X -- or within 20 arc minutes. I will work on improving accuracy and consistency.
Jason