I bought this scope at NEAF. The optics are very good to excellent - I tested them with an 'artificial star' placed at the other end of the huge gymnasium... Perfectly circular and centered diffraction pattern in focus. I have not star tested yet but I don't expect any drama...
Here's the OTA as it comes. Finder and 2" (!) diagonal...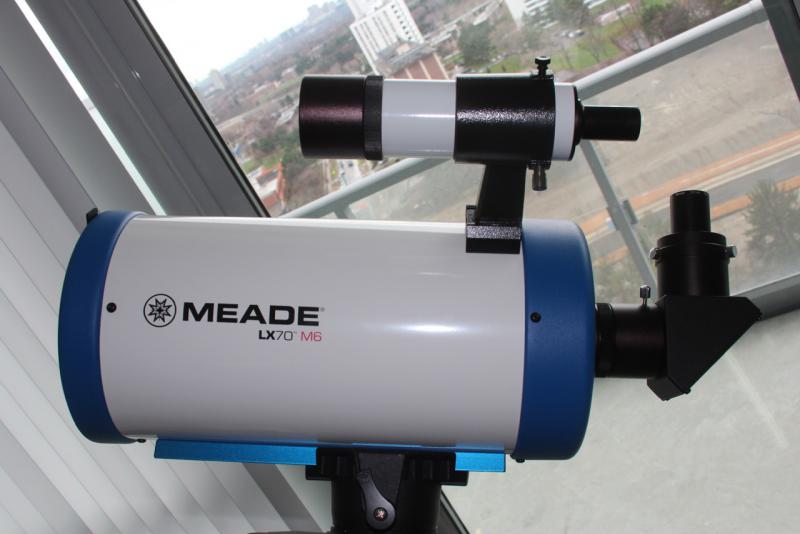 I wondered about the 2" diagonal as I looked at the scope at NEAF. This is a planetary/doublestar scope, not a wide-field sweeper, and I was expecting to use my 1.25" eyepieces with it.... A 2" diagonal? Could I use Ethos and other wiiiiide 2" e.p.'s with this scope?
Short answer, NO. The scope comes with a screw-on 2" 'visual back' into which the 2" diagonal fits nicely. When this device is removed the truth is revealed: The internal baffle diameter is only 25.1 mm or about 0.95". The wide field stops on my Ethos and Nagler e.p.'s would be wasted here. (5mm Nagler and 3-6 zooms will be fine as their field stops are quite a bit smaller than 25.1 mm.)
Look at the above pic and ask, "Doesn't this diagonal look a bit odd?" Does to me....
I replaced the 2" diagonal with a 1.25" diagonal and a 2"-1.25" adapter and took another picture... Looks more 'normal' now, I think...
.
More pics in next post... (upload limits...)
Dave