Here's is the new Blandin Platforms EQT-150SC equatorial platform. The unit shown is for 38 degrees North or South latitude. It tracks for over 60 minutes before needing to be reset and runs on just 2 AAA batteries for 15+ hours of tracking.
Weighing in at just over 11 pounds, it is 25 inches long and 24 inches wide. The platform is very light weight and portable, made from durable anodized aluminum using high quality materials. It can be easily folded up to fit into a small camping chair bag or suitcase for travelling. Here are some pictures.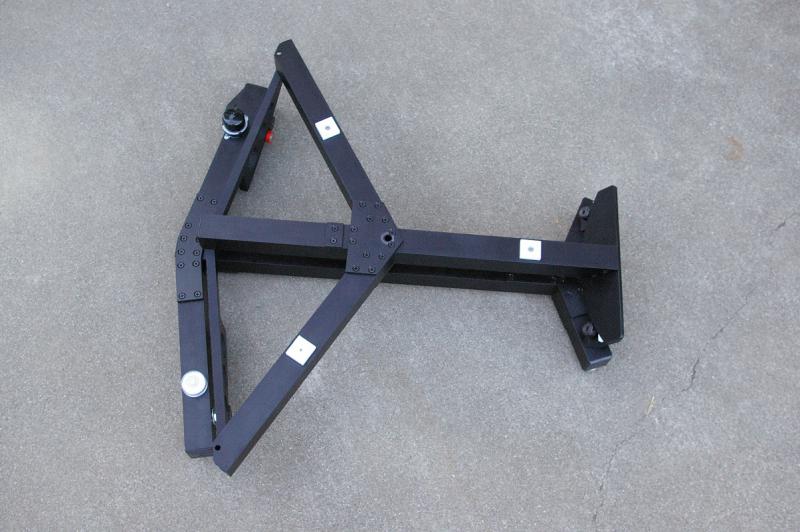 Edited by G Blandin, 02 May 2015 - 09:52 AM.