In the 60s I had a Tasco #908 microscope. It appeared to be of a much higher quality that the department store and zoom microscopes of the time. It was heavy, green, and came with coarse and micro focusing.
I have searched around for a number of years to find another. I am thinking they are relatively rare as I had never seen another until recently, which I bought. It is in great shape for its age, glass is dirty, but only cost me $25.
My interest in vintage telescopes had me looking all over the #908 for manufacturer's stamps, to no avail.
So. Who made this microscope, and is it better quality than other Tasco microscopes of the era?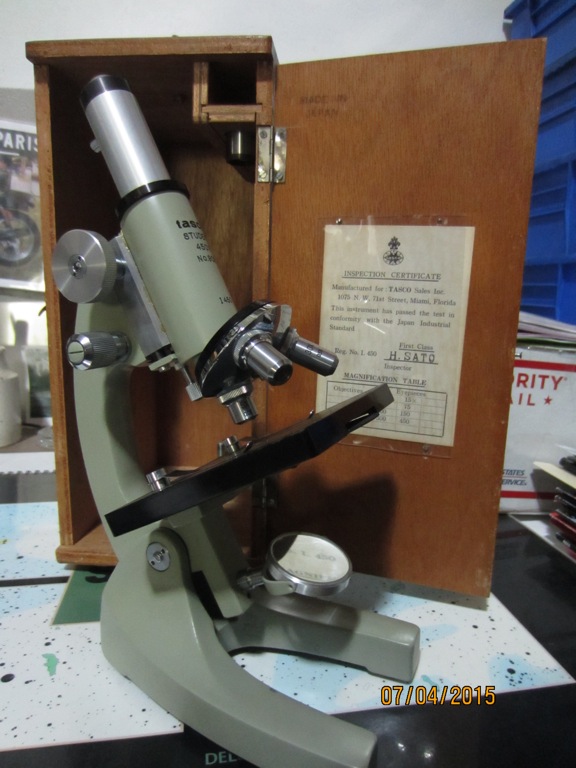 Edited by hottr6, 04 July 2015 - 10:33 AM.