I recently acquired a compound microscope from a fellow astronomy club member. I've been wanting one for a long time but never pulled the trigger, until now. It has been a blast playing with it looking at just about anything I can put on a slide. I read through some of the post here about growing crystals and decided to give it a go. Seems one of the more popular "recipes" is aspirin and alcohol. I did not have either ingredient on hand so I substituted tylenol and acetone! I had to let the tablet sit overnight in the solution but it finally melted down. I spread the solution onto a slide, with a cover slip in the middle, and put it under my reptile light to dry. Here is what I got: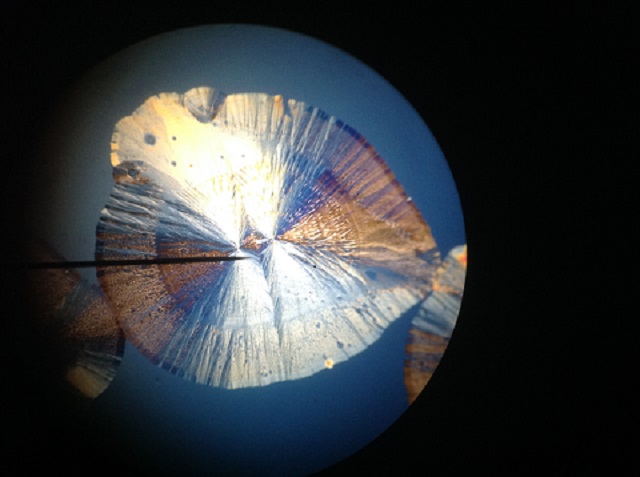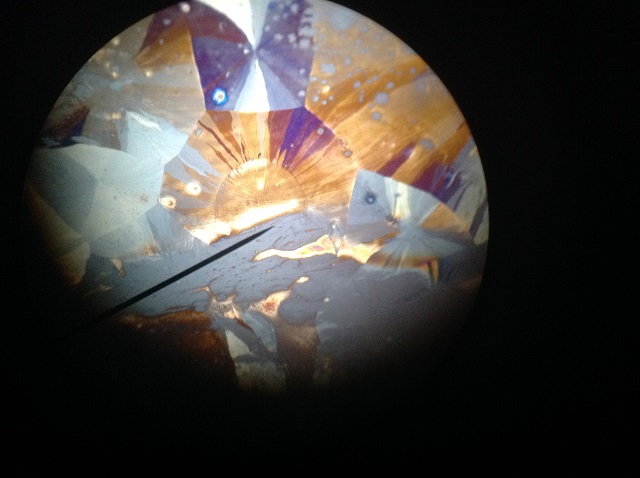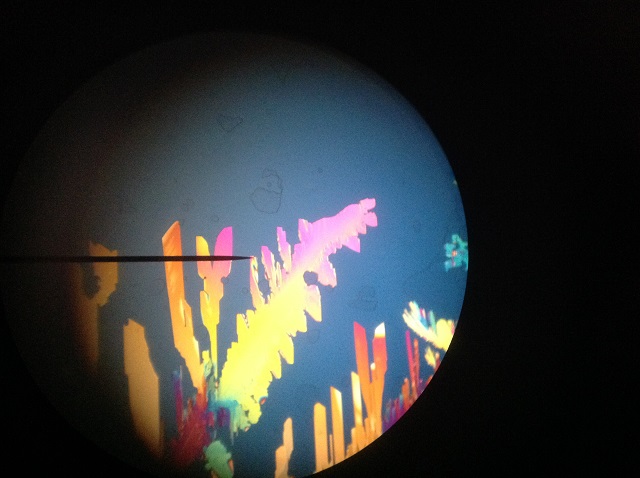 The first two pics were taken away from the cover slip. The third pic is through the cover slip. It was fascinating all of the varied structure when panning around the slide. Some of the crystals looked like snow covered mountain chains, others looked like steep cliffs! It is obvious by the third pic that the cover slip really stunted the crystal growth.
FYI...I used my two piece polarizing lunar filter for the experiment. I put one half of the filter directly on the condenser and the other half on the eyepiece. Simply rotating the eyepiece filter created kaleidoscope of colors!
Keith