I have to say that the last couple of things that I have given away free to CN members here through this thread, I have not received a 'thank you' on receipt or even a notification of receipt. Nope, not so mush as "kiss my a#$"! Come on people, I realize that we are living in an age where we have ceased with most social graces and basic manners, but geeze! We are of an age where we were taught better! Even tho bad behavior is modeled for us on an almost daily basis by those in media and politics, we can be better than that. If we are going to keep the spirit of this thread up, lets do it in the spirit of Emily Post. That doesn't mean a stamped and mailed, formal thank you card, a kindly PM would suffice.

Nouf said!

And if this doesn't pertain to you, then give yourself a pat on the back from me!
COLOR ME EMBARRASSED
I'm one of those "ungrateful dogs" so...
RELEASE THE HOUNDS.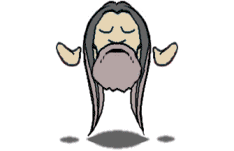 Sometimes Life gets in the way.
I will thank you tomorrow
in the way I originally intended.