Just for yucks I thought I'd share one of my recent star-hops. I use several different scopes for star-hopping, but they all share a common feature; a good 50mm RACI finder (Orion or Antares). I find that this gives a field of view that is large enough (about 5 degrees) to show a nice section of sky and narrow enough to accurately point the scope. It also has enough light grasp that it makes a good match for the S&T Pocket Star Atlas.
My star-hopping gear varies from a number of different scopes on a Twilight I altaz mount, to my orange-tube C5/8, pre-GoTo Meade 8" and 10" SCTs, and my Lightbridge 16. All but the Lightbridge offer nice slow motion controls while the Lightbridge is a fairly standard Dob. It's hard to pick a favorite, but I probably get my orange tube C8 out more than any other scope. Last night I wanted to test my 10" Meade of LX6 vintage on a standard field tripod to see how it worked while seated. (Very nice.) The scope was operated at its native f/10 with a 2" visual back and diagonal and a 24mm UWA (82 degree) eyepiece giving a FOV of about 0.8 degrees.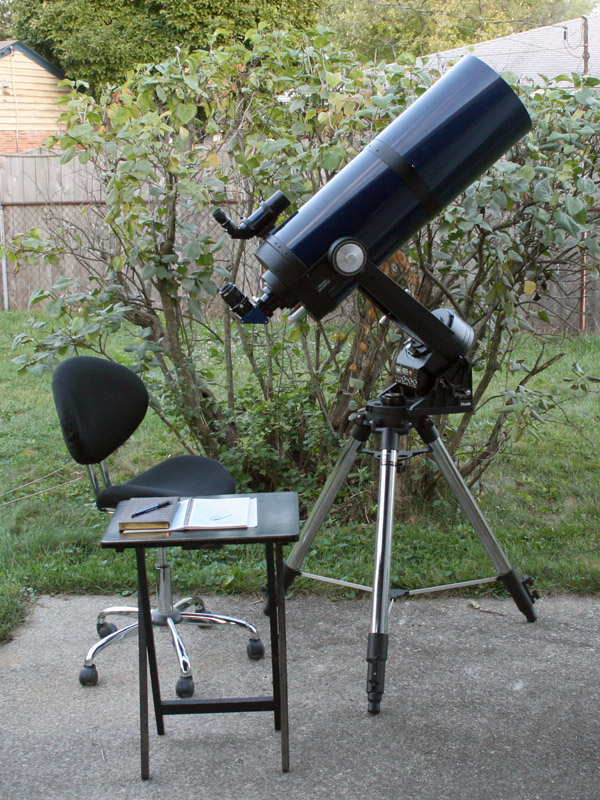 For me, star-hops come in two flavors; short hops to locate a specific target, or long hops to see what there is to see. I'll usually spend most of an evening on one or two long hops of an hour or so each, and then end the night revisiting some old friends. I record each of these on a copy of S&T's Pocket Star Atlas. This is one from last night that started at Vega and the double-double, worked its way down Lyra to M57, then over to M56, and on to Albireo. This chart picks it up from there as it flows across Vulpecula, Sagitta, and ends in Delphinus. All of this is done with the finder with stops at every star and object along the way to take a peek through the main scope, and to maybe linger a while if the view is neat.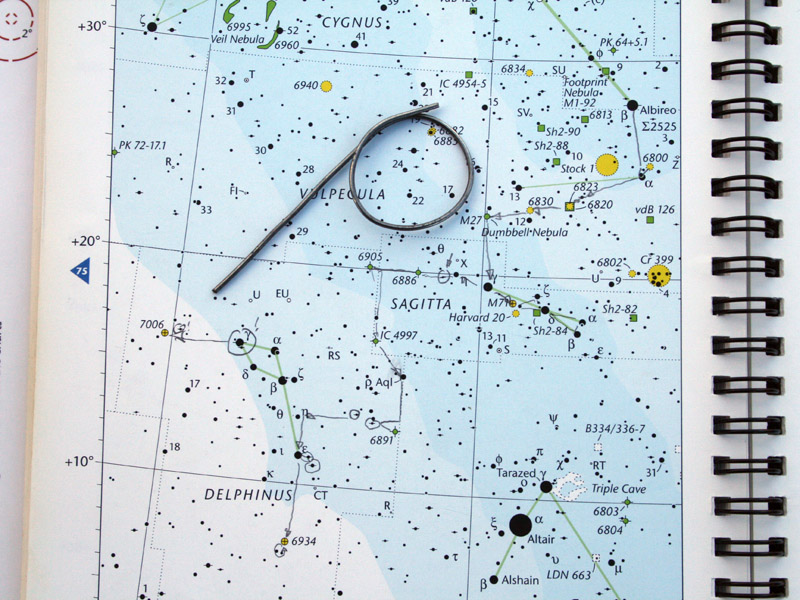 The wire loop is a little tool that I made that approximates the field of view of my finder. It also makes a dandy paperclip/bookmark.
Feel free to share your own favorite star-hops.