Hi All,
The deepsky fun continues with some more short exposure imaging. I again used the IMX249 camera for luminance (the sensor is like the IMX174, but slower - which doesn't matter for deepsky though - however, I currently prefer to have the longer cables that the gige camera allows me to use).
For the the image of NGC1501 I used about 1800 exposures of 1 second each, and combined them with some color data made with the ASI224 camera (2300 exposures of 1 second each).
Funny to see the ASI224 (as the ASI174) runs much cooler than the Blackfly IMX249; with an outside temperature of about 3C, the ASI measured around 10C, while the point grey blackfly was quite hot at 24C. Probably all due to the aluminium 'cooling block' that are the ASI camera's, the blackfly is tiny but there is no way it can get rid of the heat. I should probably use the ASI174 again next time (perhaps with a slightly longer and more flexible USB2 cable instead)...
All images recorded with the 16" Dobson on EQ platform. Processing in AS!2, post-processing in Photoshop.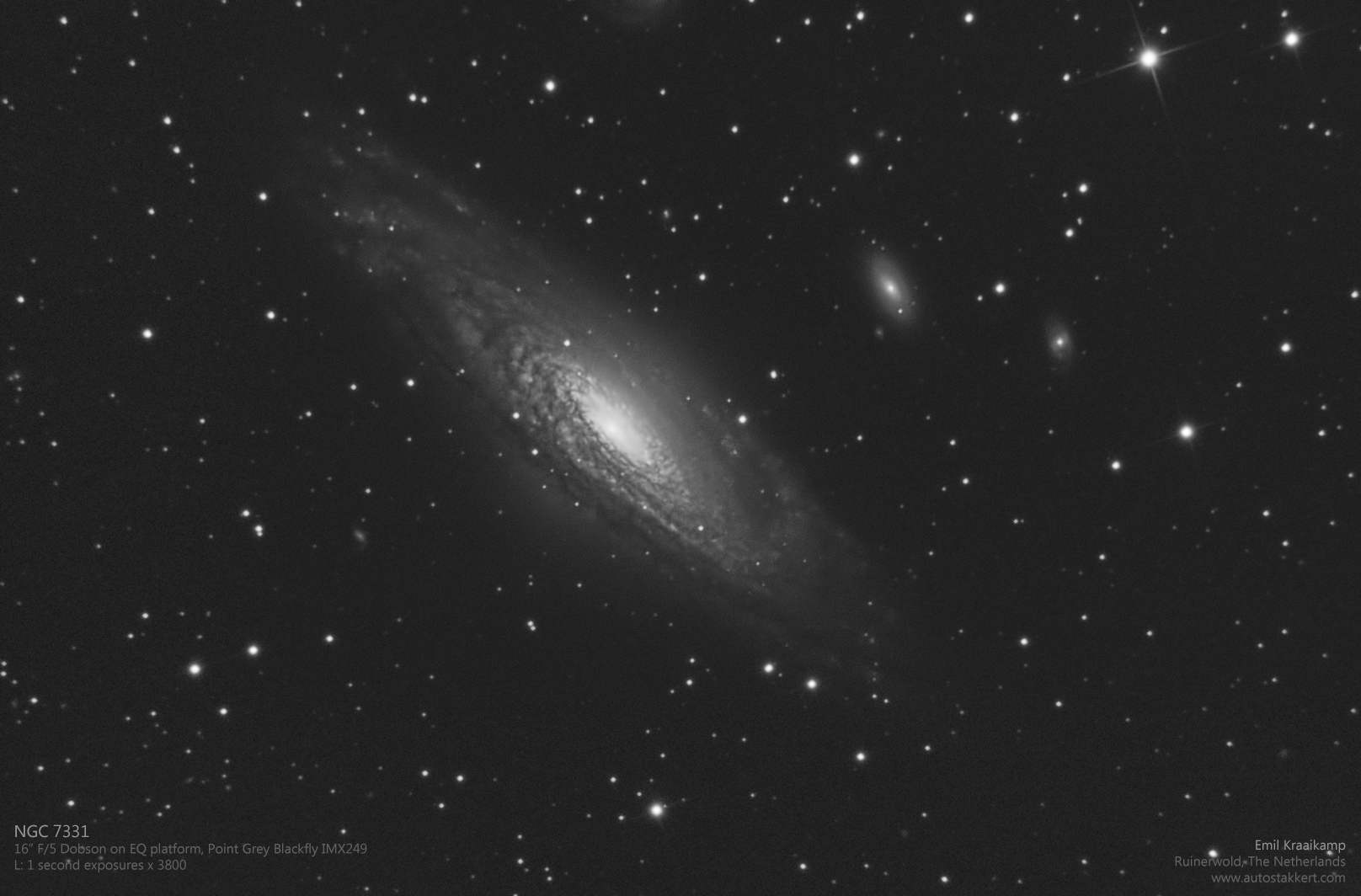 http://www.astrokraa...100_NGC7331.jpg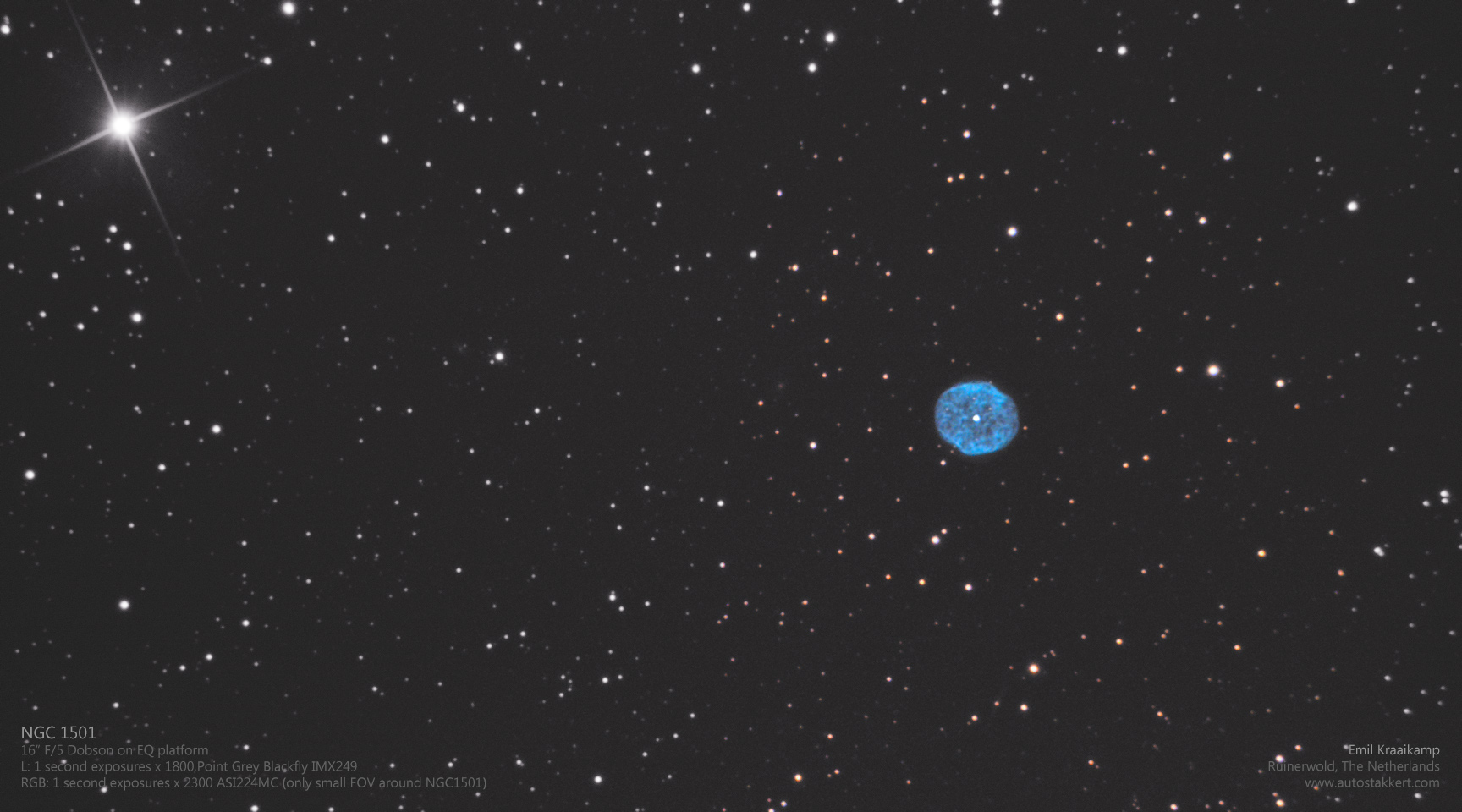 http://www.astrokraa...1501_g4_ap1.jpg