Afternoon all. My review has been delayed due to rebuilding the worm block on my G11 but ccs_hello kindly reminded me of my prior commitment (thank you) and there's no time like the present right?
A few weeks ago I purchased the InFocus Kangaroo PC. I'm a big fan of these new tiny Atom based PC's. Lots of power in a small form factor. Just perfect for my needs. As luck would have it, it's about half the price of the ZBOX I purchased last year and has better specifications. If I forget to leave it uncovered and it dews over and fries? No big deal. Better a $99 PC than a $1,500 laptop.
So, what is the Kangaroo? It's a pico-PC running an Atom X5-Z8500 CPU. This is Intel's newest, thinnest, lowest power consuming, quad core, x64 Atom CPU. It comes with 2GB of RAM, 32GB of SSD storage, Intel HD Graphics, Windows 10 Home, a micro SD slot, and a dock with one each of USB 3.0, USB 2.0, and one HDMI port. Oh, and it has a built in battery that will run it for 4 hours of 'casual' use.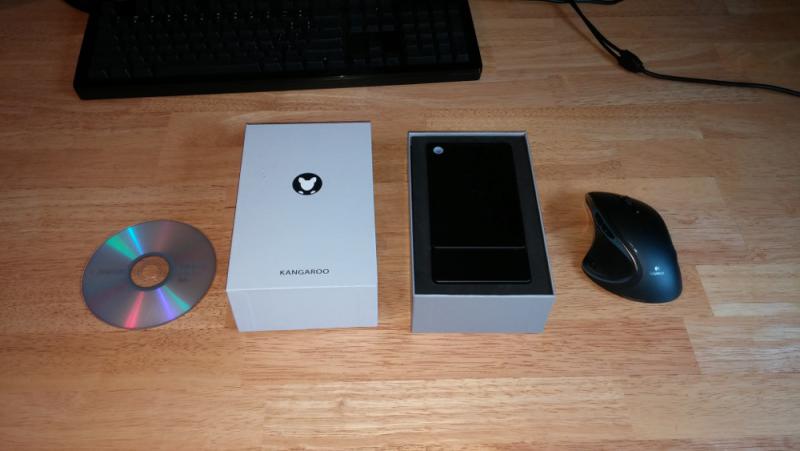 There it is in the box with cradle attached. Similar in size to a CD and very thin. It has a nice semi-matte finish on what I believe is an aluminum chassis.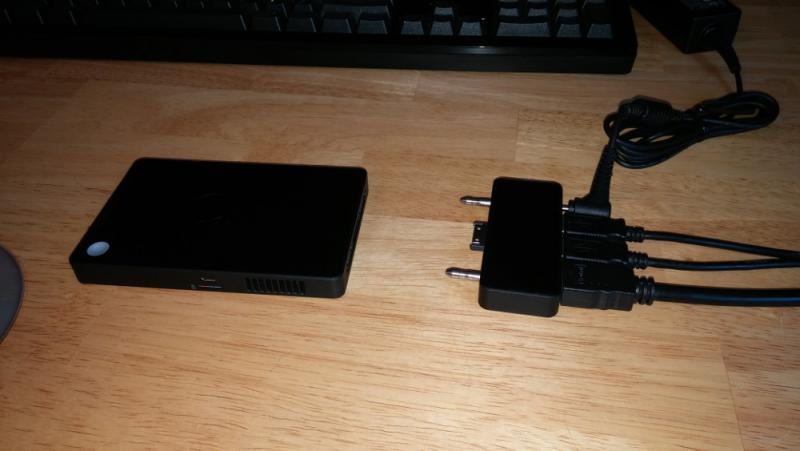 The cradle simply pulls out. If you buy a separate one, you never have to uncable your gear. Just bring the Kangaroo with you and dock it. You don't even have to power it off because it has a builtin battery. Note the power plug isn't fully seated. Initially I though there was an issue, but you have to press it in very firmly to get it to seat properly. It stays in place very well.