Clear sky - poor seeing. Whadda you do???
So I did too really long runs imaging Sedna (my 2nd or 3rd attempt) and Varuna, an easier brighter backup.
12" skywatcher 300p at f4.5 and Atik 460ex unfiltered at 2x2 binning. EQ8 mount.
Both are composed of 10 second subs, 1200 and 1500 respectively! 4 hours and 5 hours. My sky is so bright that these are sky limited so nothing to be gained in longer exposures except guiding errors. Though bearing in mind the gusty wind the system worked a treat.
Used deepskystacker in comet mode and calculated positions for a fictitious comet for it to track, editing the .info files DSS makes. Made all the difference for Sedna though Varuna was a clear track in the normally stacked version.
Google these objects - they're both interesting especially Sedna - check out how big it's orbit is!!!
Sedna, at 86AU and Mag 20.9:
Varuna, Mag 20.1, at 43 AU out: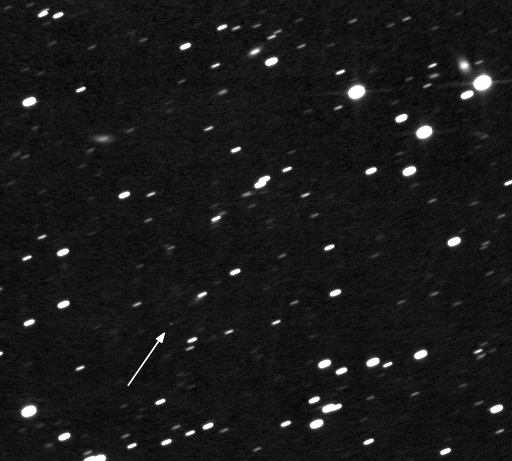 Varuna (normal stack):