Because the sun's too calm for my pencil

and I want to use my little Lunt 35mm, I decide to sketch during the sun sets.
First of all, 10 minutes before the sun sets I sketched the different prom's
An airplane help me to define more or less a parallel to the horizon, however the horizon there is not horizontal...
At the end I had to sketch the deformations of the sun disk because of the refraction as well as the trees in the "far" foreground.
After digitalisation I invert the sketch and add a color calc.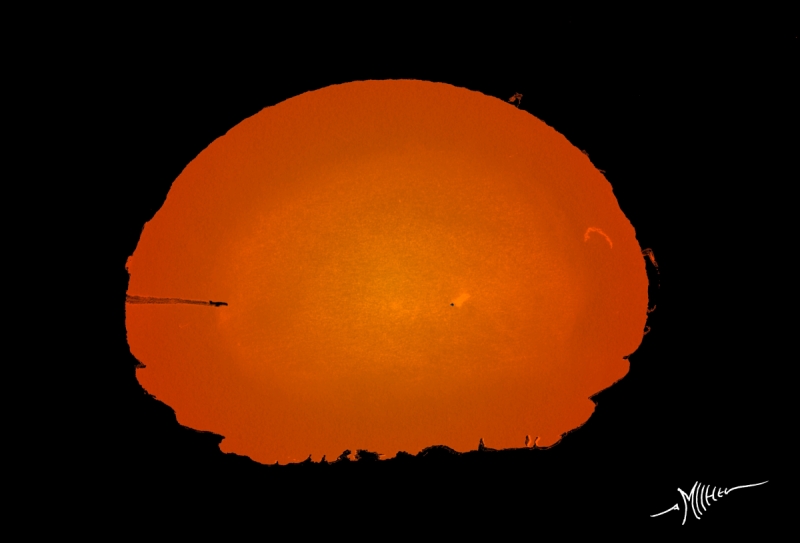 Michel