After this too calm sun in H alpha http://www.cloudynig...ooooo-calm-sun/
Dec. 26th I had the idea to sketch the sun while setting, in WL and with some spots here the AR2473 group.
To achieve this I did the 3 following sketches, the first with black dry pastel, the two next ones with HB B2 and B6 pencils, all on white paper. Because of the atmosphere distortion, the last one was made with the help of a snake for architect: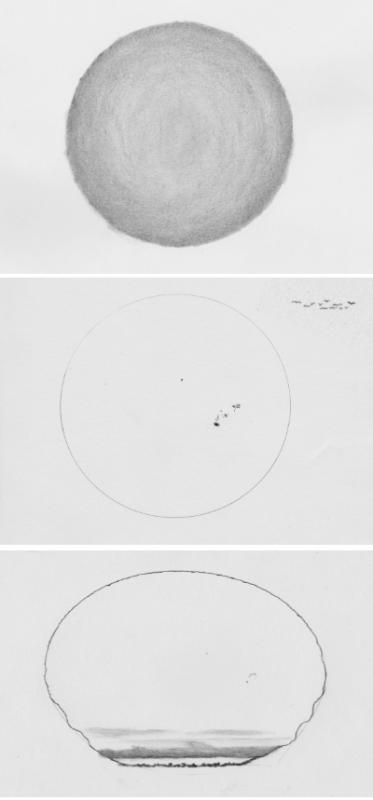 Then I compile all together with my old -good- version of Paint.Net :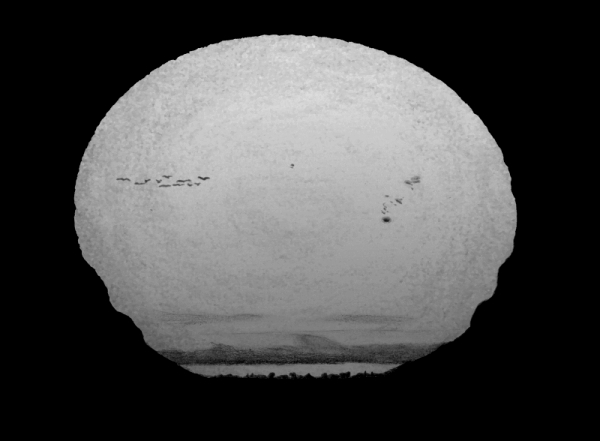 To finalyse I just add a color layer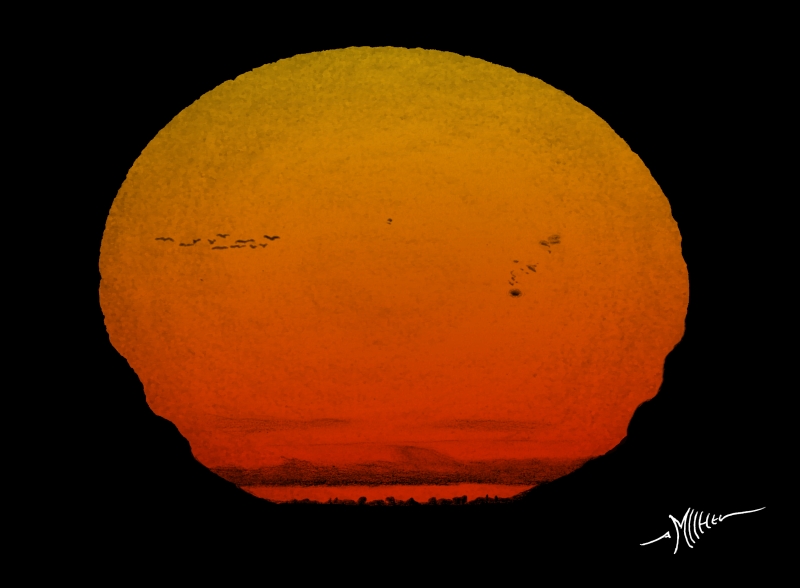 I had two surprises, the flight of birds and the layer of mist near the horizon.
Because I continued to look through the EP untill the end of the show, I have an idea for another sketch, stay connected!
Michel