For comparison, here's an observation I made of M13 almost 2 years ago, when dark nights had returned in September. The observation was done with my small CZJ Zeiss E50/540 mm refractor at 51x magnification. The view is -almost- comparable to my recent observation with the 80mm Vixen, done in the twilight zone (although of course the image scale is better for the 80mm)...
I'll need to re-observe some of these globs above the Milky Way plane, in the upcoming fall, 2016...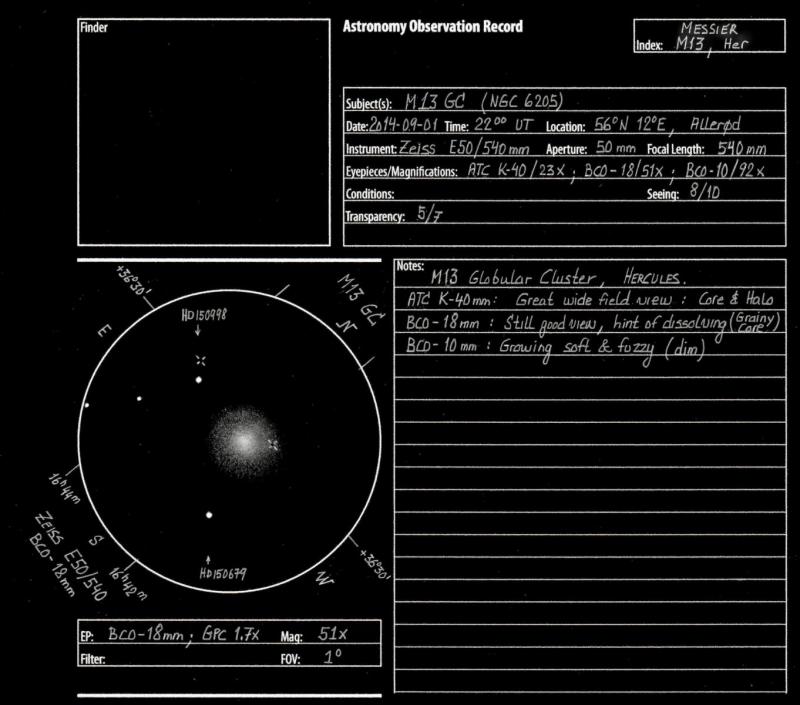 Allan
Edited by AllanDystrup, 10 June 2016 - 09:52 AM.