...Has anybody done it? Mine (a Pentax PF-65EDA II) shows some severe misalignment ot its optics, the star test at 122X looks like the cover of Harold Suiter's book, see below, minus the chromatic aberration: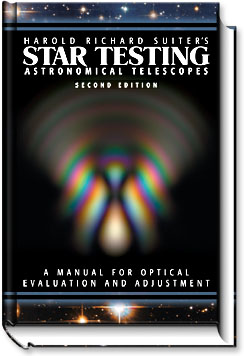 I will post a picture of the actual star test soon.
Anyway, the question is: should we expect good collimation from expensive spotting scopes, or are they to be used only at low magnifications? Any thoughts on this would be useful...
--Christian