Hi there
I like to share a new technique of collimating a GSO made RC during day time with a few simple tools.
Through the last few months I have received lots of help collimating my RC, and I thought I should return the favour by presenting a new technique which as far as I know has not been discussed before.
First of all, this technique is not for every one. If you can get good collimation with other techniques, such as DSI techniques, or Cheshire, or by removing the primary baffle - then you don't want to do this because this procedure is radical and may involve taking your OTA apart completely.
This technique is really designed for those, like myself, who have fiddled with the collimation a bit too much (i.e. have adjusted primary and removed secondary) and want to start with a clean slate. It is more meant to put it back into a factory setting - hence the "reset" method. You may still need some fine tuning after that but I was happy enough with the initial results that I did not bother to do any fine tuning.
Here is a FWHM plot to show the final results: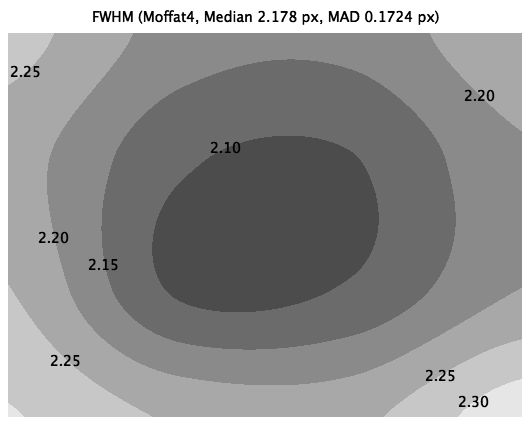 Here is a aberration inspector. Please note this is taken without flattener at 0.98 arc sec / px.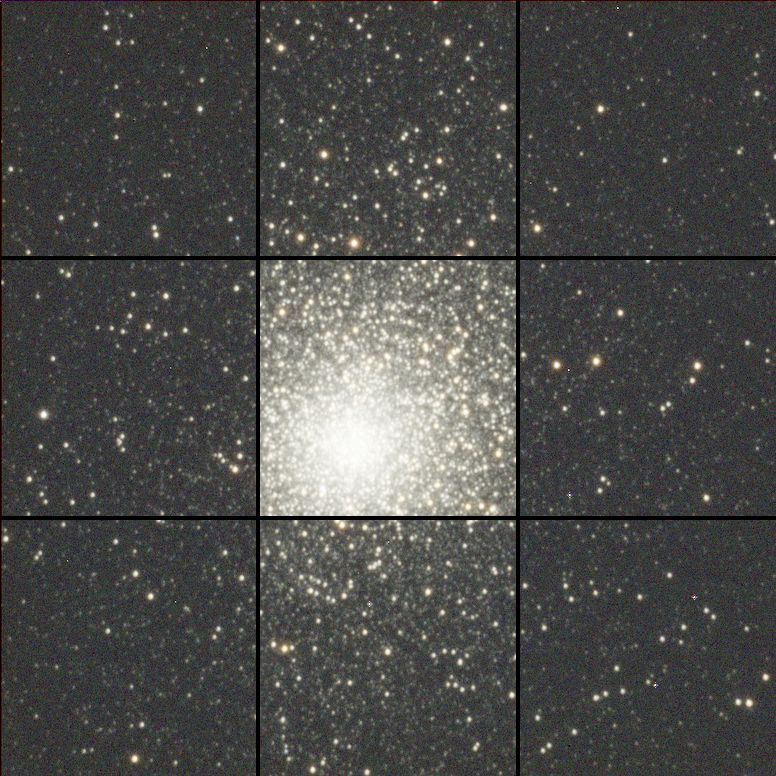 Here is an image from last night at 1355 mm FL, no flattener.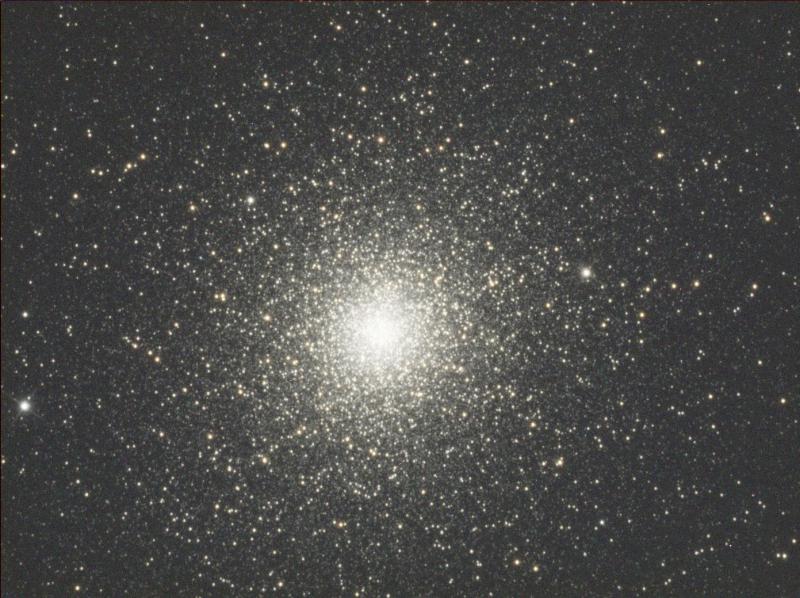 The technique is based on the premise that even though the mechanical and optical axis of these "cheaper" RCs do not necessarily align, they would still be better than many RCs out in the wild which have been fiddled with. By returning the RC back into a factory setting, many users will be better off than where they are now and sometimes that may be all that is required to make is functional (note - not necessarily perfect).
To start, you will need:
1. A good laser collimator
2. A good cheshire
STEP 1:
Reset the primary and secondary mirror distance to achieve the factory focal length.
You want to do this because according to Tommy at Telescope Austria, the Strehl value decreases as the spacing deviates from the required amount. If the distance is not correct you will get more spherical aberration. You really want to do this first before dialling in the collimation.
If you decrease the distance, you will increase the focal length and vice versa.
For every one mm change in distance you will increase / decrease the focal length by a factor of at least 10x.
To do this you will need to first establish the current FL by taking an image with no flattener / reducer and plate solving it.
This will give you a "direction" to adjust.
If you need to decrease the distance - you loosen all secondary collimation screws say by 1/4 turn; then loosen the center screw (be careful not to loosen it so much the secondary drops off) and then tighten the secondary screws by equal amounts.
If you need to increase the distance - you loosen all the secondary screws by the same amount, then tighten the centre screw until it is song again.
Your collimation will be off after this, but you should still have recognisable stars for plate solving.
Also note that if you decrease the spacing, you will increase the back focus and vice versa.
Keep repeating these steps until the FL is as close to the spec as you can. I started off with a focal length of 1300 mm and after multiple passes managed to get mine to 1368 mm (spec is 1370 mm) although after the subsequent procedure it went back to 1355 mm - but I am happy with that.
Edited by Henry from NZ, 25 January 2016 - 02:48 AM.