Since about a month this telescope is parked in my garage.
It is a Newtonian of 158mm aperture and a focus of 1240mm.
The primary and secondary mirrors were made by David Hind of UK.
The telescope was home-made by my friend Tavi aka Erwin.
Because he have other commitments , I was offered to give it a ride.
I used the oculars seen in the second picture ,from left to right : HM 6mm , Galilei - 50 mm , Galilei - 9mm , Baader Classic 6mm Ortho.
This are the double.multiple stars observed on 23rd of December.
All stars were split except 52 Ori where I believe to see a black space between main star and companion but not 100% sure.
I was very pleased to see very well E and F stars in Trapezium.
Good telescope, excellent optics, reliable mount.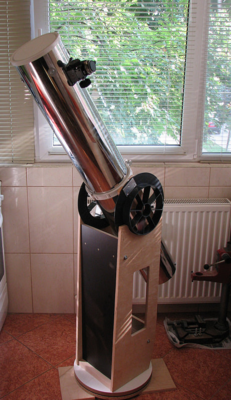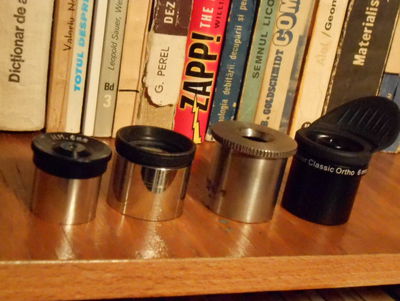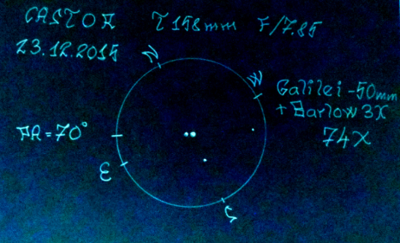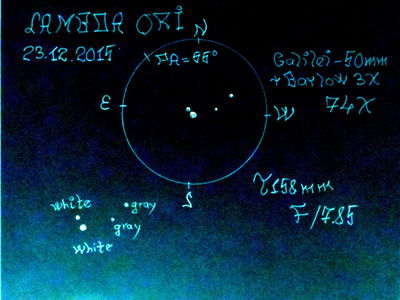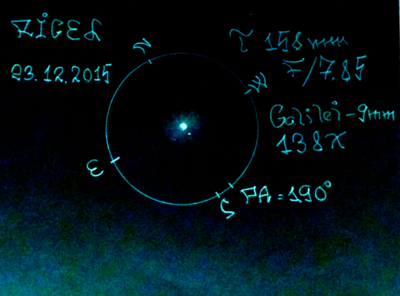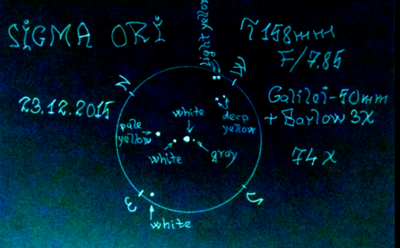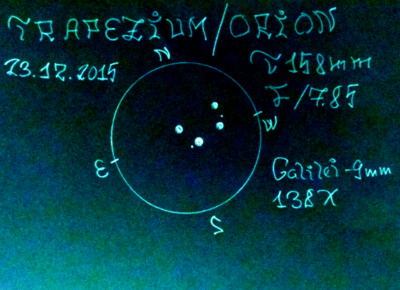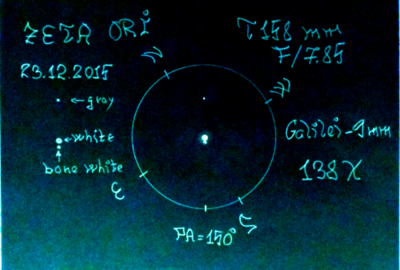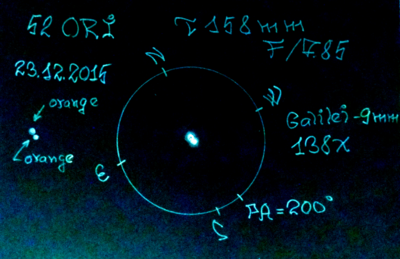 Ziridava