I'm trying to smooth out guiding, I continue to have back and forth variation in guiding of +/- 2 arc-sec. I have tried many different variations in settings of PHD2. So I thought I would try PEC again. I'm using a trial version of PEMPro. Running multiple cycles of the worm I came up with a PE of about +/- 3.5 arc-sec: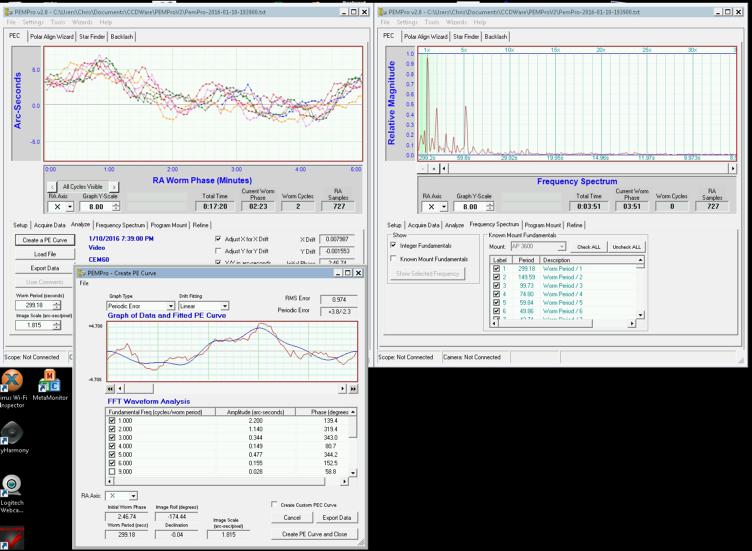 I recorded the generated PEC curve into the mount and then ran another series of worm cycles: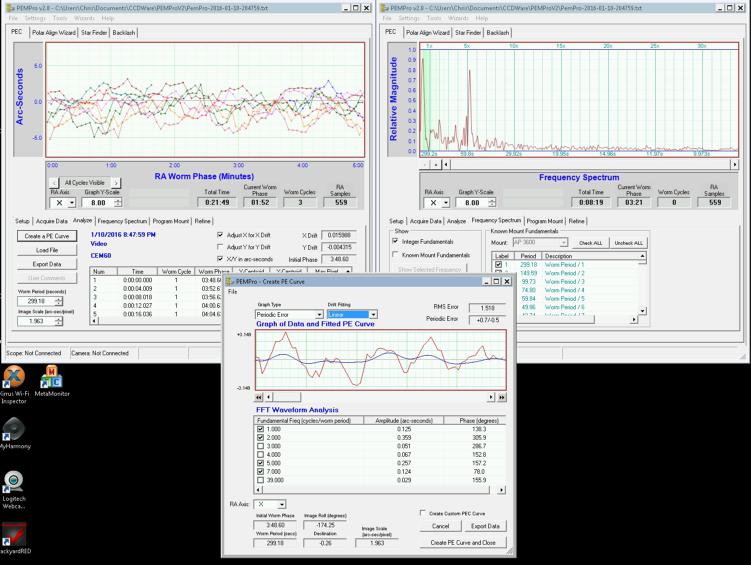 What I see is that I still have an oscillation of about +/- 3 arc-sec but it has a much shorter cycle length now, about once a minute. The PEC curve generated from that does not seem to correct for it. I did not add this curve to the previous one.
I started guiding and PEC playback in the mount (running the first curve). RA would never return to baseline, in fact, PHD was fighting to get it back down there, but I still have the +/- 2 arc-sec oscillation in guiding. When I turned off PEC playback, PHD succeeded in returning RA back to baseline.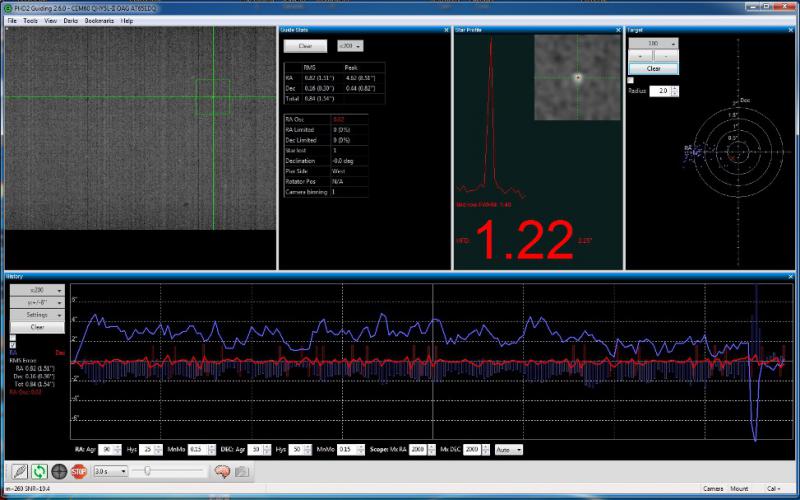 Any ideas on ways to interpret this or correct it? Has anyone else tried to use PEC with a CEM60?
Thanks,
Chris