Will have to check back on the actual # of Images in this stack. For this one, used the Modded T1i, w/2" cls on the coma corrector in the SN8. Croppped to clean edges & resize for an aprx 16:9 format.
Once again, did an "L" layer so it's an LLRGB. The SN8 is prone to scatted reflections on bright stars (M45 is troublesome to image w/this tube because of it)..and a bit of "flareflection" is visable above
and to the right of the horse (another reason for cropping), yet the "Devil Star" Alnitak seems to be "under control". The "flareflection" might be caused by this devil..., not sure??
Fairly pleased w/this result, as colors seem fairly well balanced (others may disagree), and stars seem to be "under control"...and if one looks close Alnitak's secondary star is visable (it's a double/devil star)...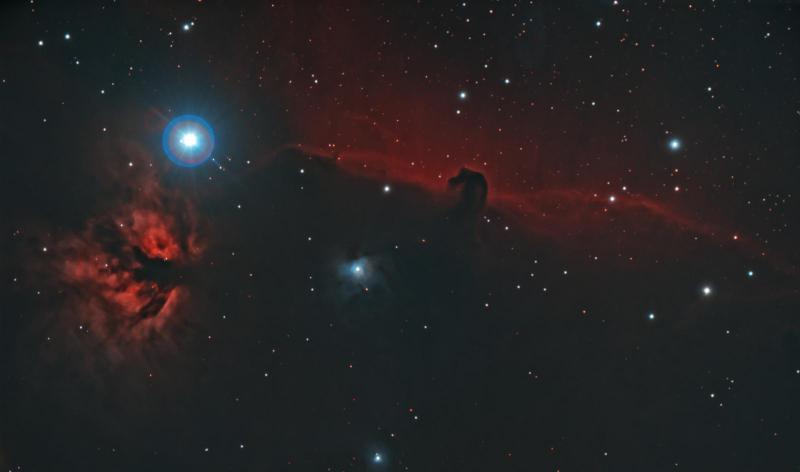 Full size here: http://api.ning.com/...opFINAL1920.jpg
Edited by SKYGZR, 11 February 2016 - 11:27 PM.