Just got back from the WSP earlier this afternoon. I have a fair amount of image processing to do.
Here's the first one: Zeta Cnc, 12.5" f/6.5 Lockwood/Teeter, prime focus in Canon 60Da, 640x480 video crop mode, 60 f.p.s., each frame 1/120sec @ ISO 6400. 200 frames stacked in Lynkeos.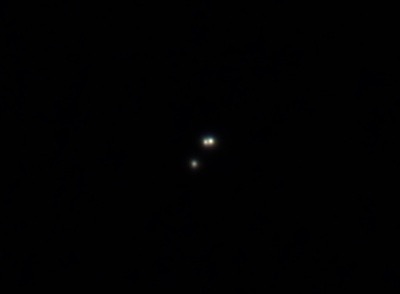 Despite the mount being Alt-Az, there is zero field rotation due to the short video time of 1 minute and the very narrow field of view....
From Stella Doppie, here are the data...
08122+1739 STF1196 AB 2014 pa 17 sep 1.1" mags 5.30 6.25
08122+1739 STF1196 AB,C 2015 pa 66 sep 5.9" mags 4.92 5.85
Dave