On November 25 of last year, I was issued a county building permit to expand the existing back deck of my house on the north Florida Gulf coast. The addition includes a 39 ft. 12 x 12 in. concrete house piling, to be used as telescope pier. Here is a picture of the pier prior to install this last month (February):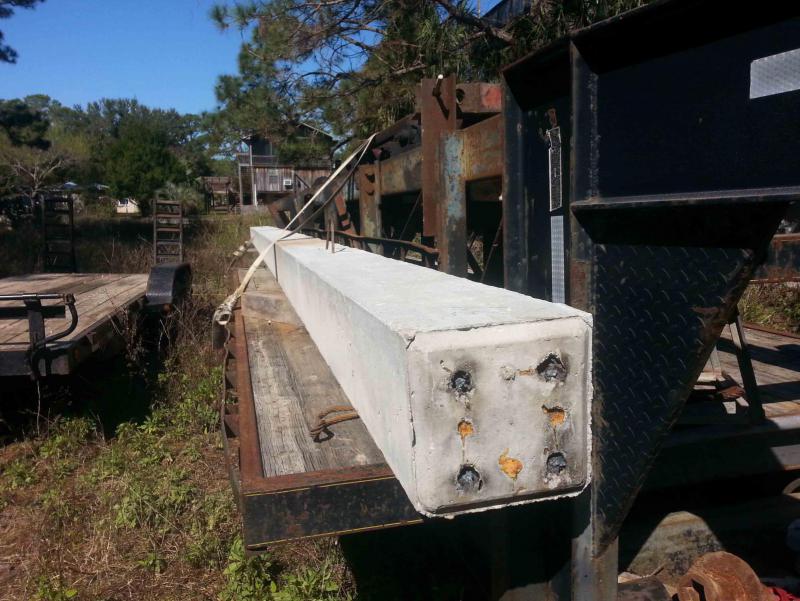 Here is a picture of my house while the crane was there installing pilings for deck and telescope pier. The deck is at house level, about 20 ft. off the ground, so I'll be able to step out my back door to observatory at the same level: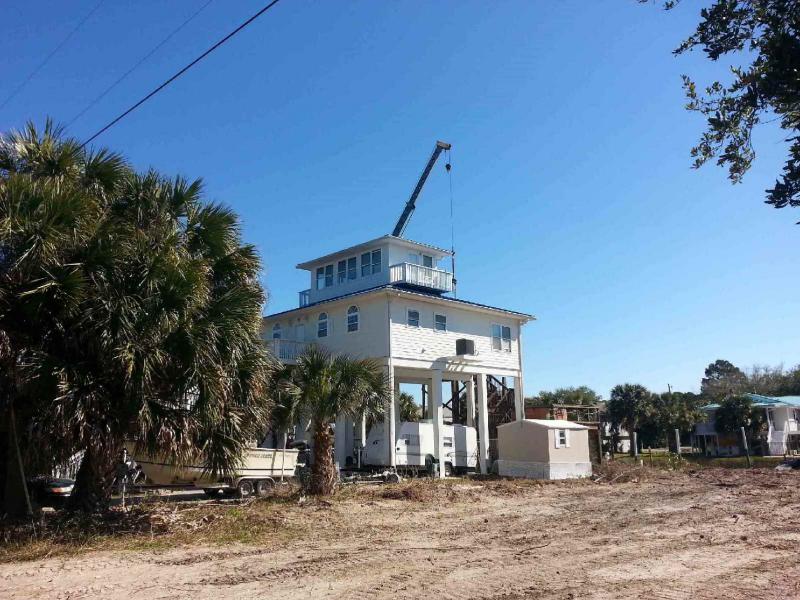 Edited by Bigdan, 21 March 2016 - 12:33 PM.