I posted a thread, newbie: trouble with Coronado PST, a few days ago. The picture below is the prism side of the ITF, which is rusted and needs to be replaced.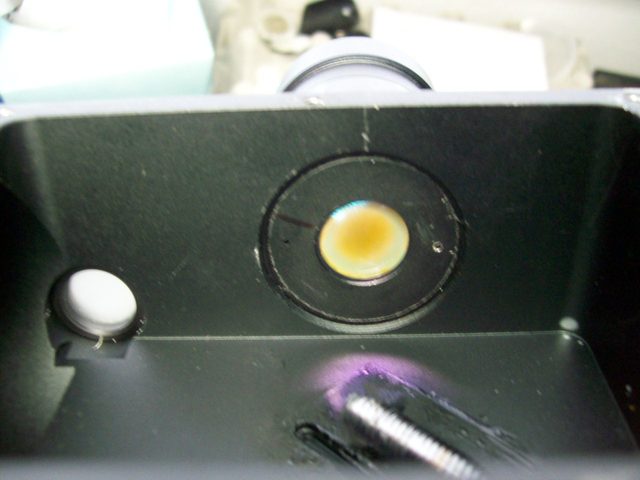 I decided to take the scope apart and look at etalon.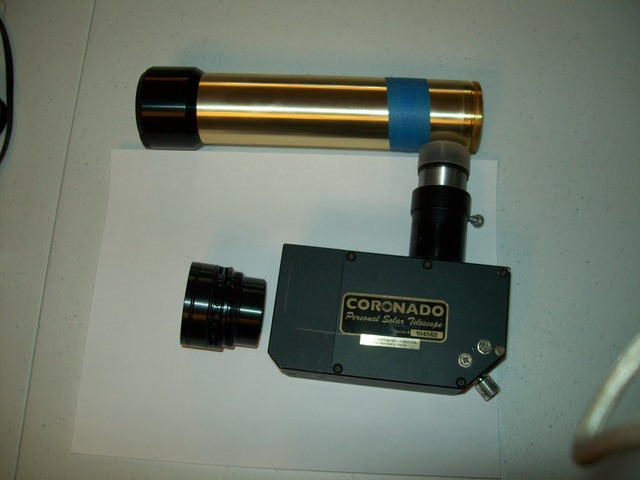 The dimples are on the hidden ring that moves the internal parts of the etalon.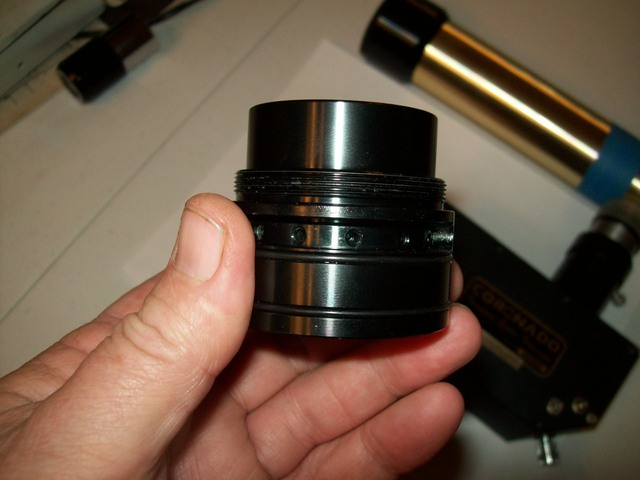 I'm having trouble seeing, or actually noticing, anything happening inside the etalon. Before I order the ITF from Maier I'd like to verify that the etalon is functioning properly, or that I can make it work properly.
Any advice, or guidance, on how to check out the etalon would be greatly appreciated.
thanks,
Dave
Edited by dmcnally, 01 April 2016 - 10:13 AM.