Rather than continue to pile-on to threads started by others about specific items, I thought I'd start a thread where everything by A. Jaegers would be welcome.
I picked up a Jaegers mount today, with a story behind it. Though it is used, and it just showed up in my garage this afternoon, I am the original buyer from A. Jaegers, back sometime around 1978-81.
Back then I assembled a 4.25" Cassegrain, using Novak parts & Coulter optics. I mounted it on a Jaegers mount. It was a nice little planetary scope but fell into disuse as I found myself using my 8" f/7 Newt on a Cave mount, much more frequently. The little Cass just couldn't hope to compete, optically, with the big Newt. I eventually sold the Cass & mount to another club member, and it became a distant, fuzzy memory.
Then last year, I was contacted by a fellow CN member who had purchased a little Cassegran on a Jaegers mount, through a local online Classifieds listing. Included was some literature including a club newsletter with my "for sale" ad. He recognized my name and contacted me to see if I was the same person who originally sold the scope. He sent me some pics, and sure enough, it was the same one, still in decent shape and apparently not used much by the person who bought it from me all those years ago. The CN member who bought it also lives only 5 minutes from me by car. We've developed a terrific friendship as a result of the little Cass. Anyway, he's doing a masterful rebuild/restoration of the OTA and has made it his telescope in spirit as well as legal ownership, but he graciously sold the old Jaegers mount back to me, and I took delivery of it today.
So I am the first owner, and fourth owner. Funny but this is the third piece of astro hardware I've sold, that came back to me years later.
The motor still works, looks hardly run from the lack of wear on the gear. Some paint scratches, but still in great shape. This is the 5/8" shaft mount, not as common as the Jaegers 1" shaft mount, and on Jaegers 48" steel pedestal. My plan is to mount my Jaegers 5" f/5 refractor on it, for a complete Jaegers build. I'll add a dec. slow motion at least. I want to try the Jaegers RA drive but if it's not up to snuff, I may replace it with a homemade drive. I at least have to get some Teflon pads under the setscrews on the gear attachment collar.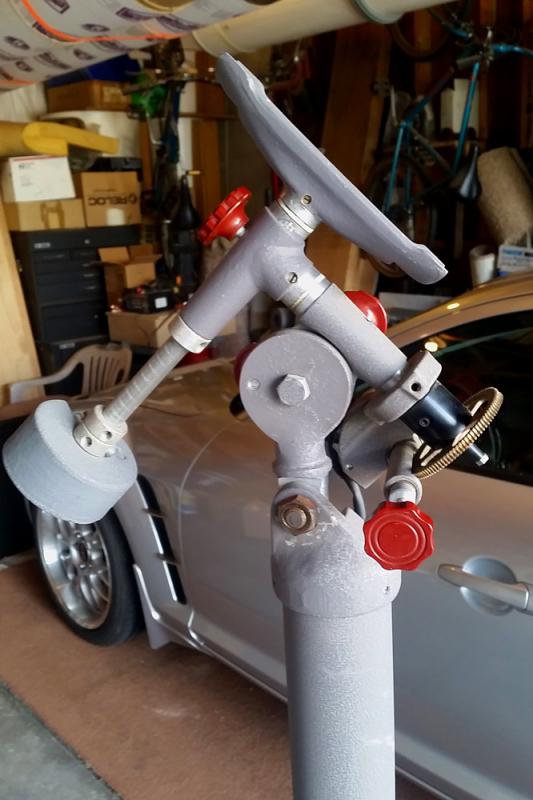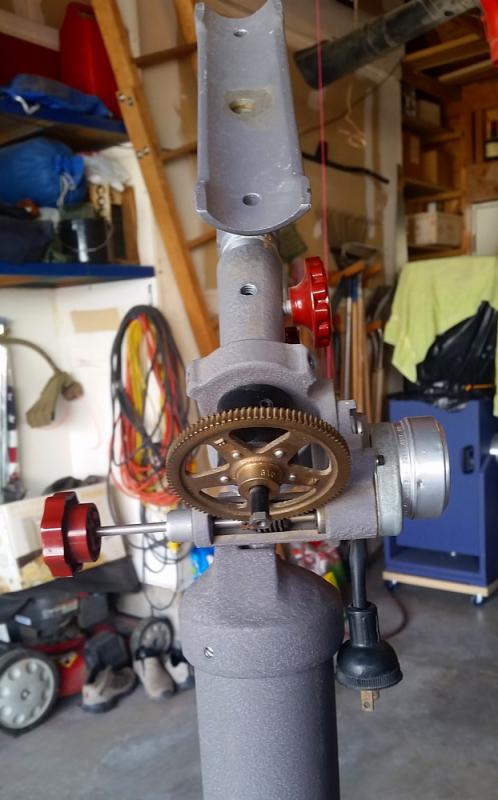 Feel free to post any and all Jaegers items in this thread, if you feel they don't quite warrant a dedicated thread.