Last year, I traded for a classic scope, a 94mm f/16 achromat made by Negretti and Zambra, from the late 1800s with optics made by Broadhurst and Clarkson. The scope had two support rods connected to the OTA that were designed to fit into an alt az mount. Since the mount was not included with the scope, I needed some way to mount it on a GEM.
I contacted Mark Turner at Moonraker, who is an expert at restoration as well as making wild scopes. Things started as reversibly removing the hardware, but that uncovered paint irregularities and required a new paint job. The scope had no finder, no dew shield, no rings, counterweight, etc. so these were added. The colors of the rings and other new accessories are not an exact match to the brass because of environmental regulations, but as time goes on the two colors will become more similar.
At the same time, Moonraker was partnering with Paul Cruickshank-Inns, a master craftsman to make a Delta Pod, a beautiful and wild looking tripod tall enough for many classic scopes. They made the tripod match the scope, and added an adapter for an AP Mach1 GTO on top. That will allow me to use other mounts through adapters. An eyepiece tray is being commissioned for the middle of the tripod.
First light was tonight. The tripod worked wonderfully. The scope looks like it has great potential. However, there is a substantial amount of astigmatism that did not fully respond to collimation, and therefore the lens elements may need to be adjusted. Cruising the sky with a 32mm Brandon at 47x was quite nice. Jupiter looked decent at 125x, but the combination of mediocre seeing plus the aberrations including astigmatism made for a decent but not outstanding image. I look forward to getting the lens adjusted and trying other mounts and scopes on the tripod. The focuser works "backwards" like many of the old scopes. Mark generously gave me some old classic eyepieces that I want to try after the lens is fixed.
Moonraker threads are all about photos, which are attached below. You can see more photos here:
http://www.cloudynig...er#entry7082362
On the site, you can see that Mark is restoring more vintage scopes like this one http://www.cloudynig...ping/?p=7126565 . He is an amazing artisan and is delightful to work with. If you need a classic design, look no further. Thanks Mark!
Derek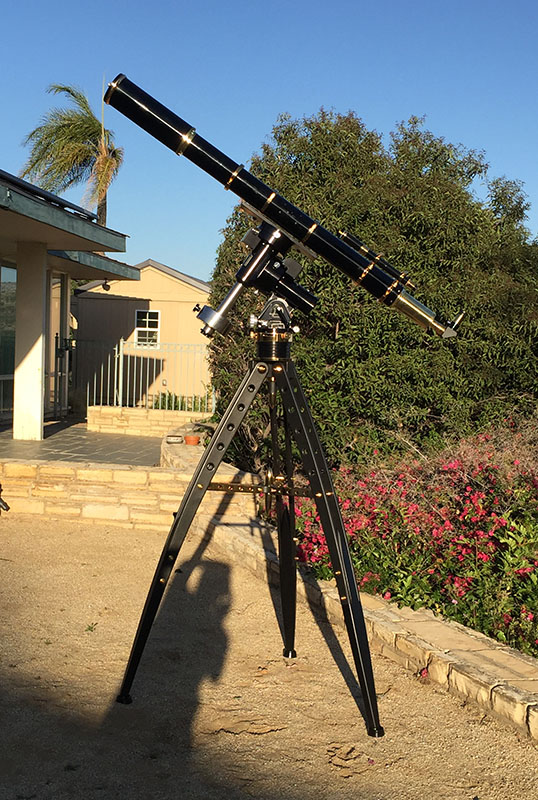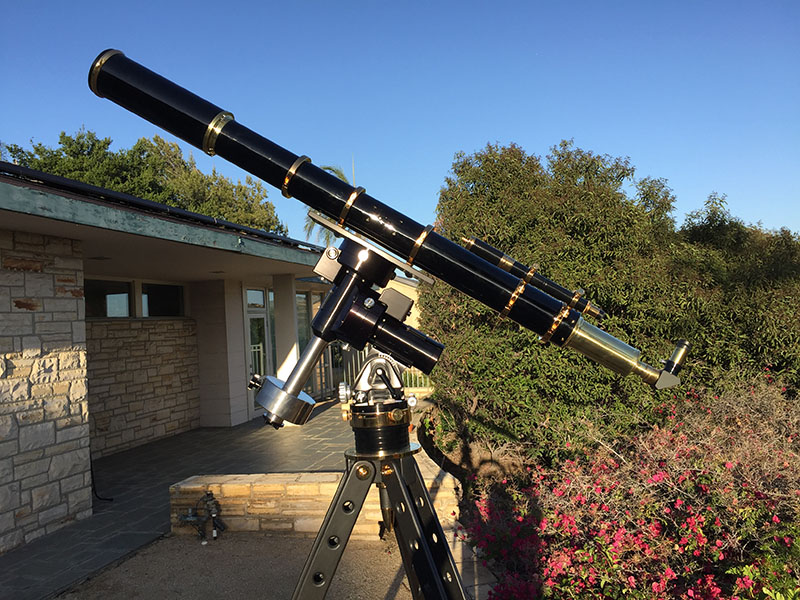 Edited by Derek Wong, 18 April 2016 - 03:22 AM.