Having used my Sky-Tee 2 (mine's a CDN Duo-T but the same thing) for the better part of the last few years I've discovered I mainly use for Planetary/Lunar viewing when I don't want to haul out the heavy CGE or when I'm mounting more than one telescope that's too heavy for my SW EQ5P. I found I could live without tracking as long as I had slo-mo controls.
My main choice of scopes was usually my Meade 152ED on the right (looking from behind Mount) along with either the 8" EdgeHD, AT111EDT, or the APM 100's (on the left in top-saddle). This worked fine as the top saddle required a counter-weight (16lbs total) which aided in equalizing the weight of both sides.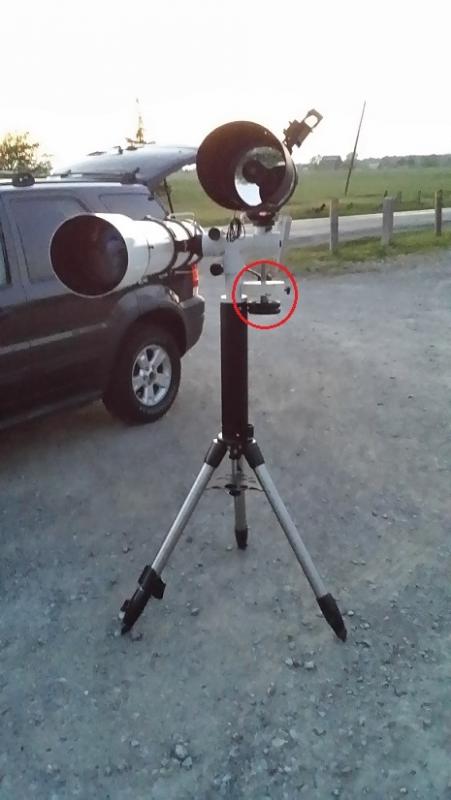 However the issue arose when I wanted to mount two equally weighted scopes as the one placed in the top saddle along with the heavy counter-weight required to balance it, greatly exceed the weight of the telescope opposite it. The added 15lbs of the CW un-balanced the mount to the point that the movement in Az was rough and suffered stiction.
I had read about a few people mounting a 3rd saddle in the place were the horizontal CW shaft went (as seen in this link). This was my intention but I didn't have the skill or tools for such a modification.
And after seeing how iOptron does it (using the horizontal CW shaft as a placement for a telescope saddle) I decided that I wanted to do that as well. Right around the same time, such a saddle became available in the classified.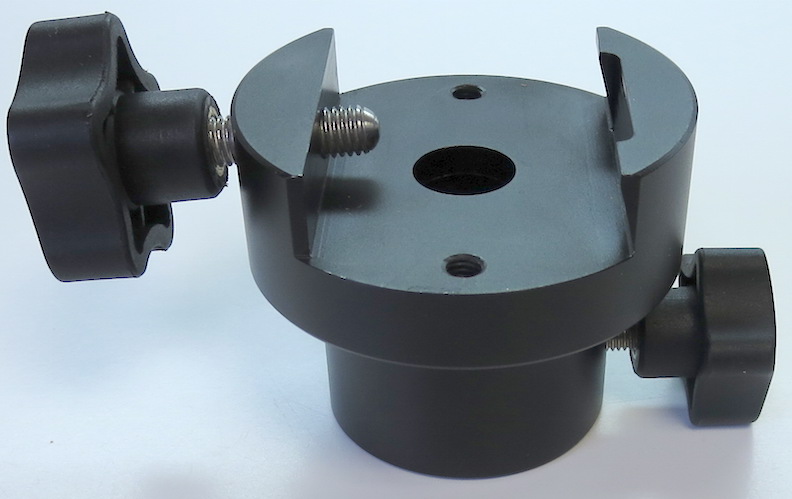 But there was a problem. The seller wasn't sure where he had got the saddle and that the bore was too large for his 18mm EQ6 shaft as it measured just over 19mm. The Sky-Tee 2 (along with most Synta CG5 class Mounts) use a 20mm shaft, meaning I'd need to bore out the Saddle to 20mm.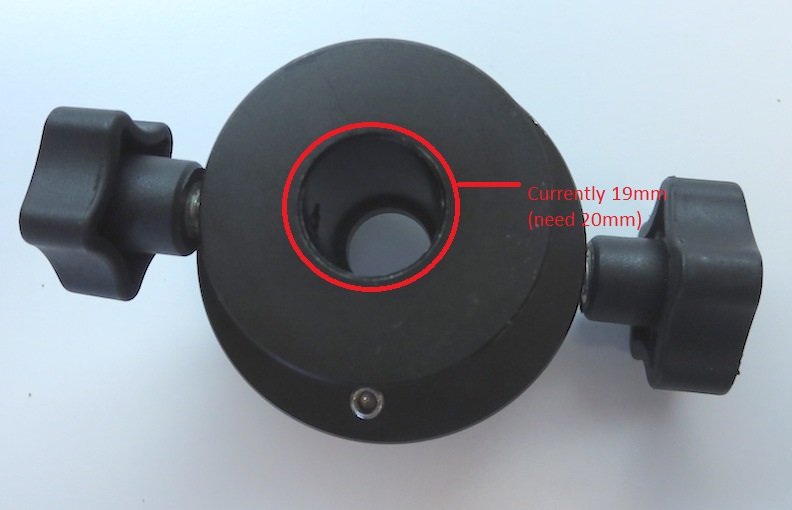 Mike
Edited by junomike, 22 April 2016 - 03:10 PM.