The inspiration for this project came from Mr Bill and his Bino Box thread from a couple of years ago. Thank you Bill for your advice and inspiration.
My version is compromised in that the IPD is fixed. This makes it possible to use only one mirror per side. I have used the same lenses as Bill, Istar 5" f5.5 achromats. There is a 1.52" minor axis diagonal mirror on one side and a 2.14" on the other with the lower lens. The focusers are Baader helical units with only a few millimeters of travel.
Initially I will be using 24mm Panoptic eyepieces and if I want to try different ones then they will need to be more or less parfocal. This will include most Tele Vue 1.25" eyepieces.
With the 24mm Panoptics the magnification is 29x. The exit pupil is 4.35mm. The field of view is 2.21 degrees. As you can see it is a work in progress and subject to change!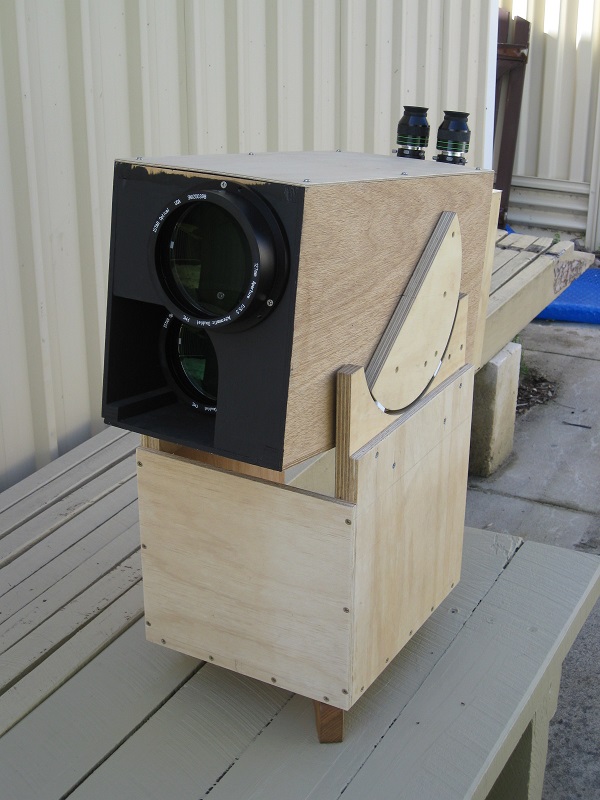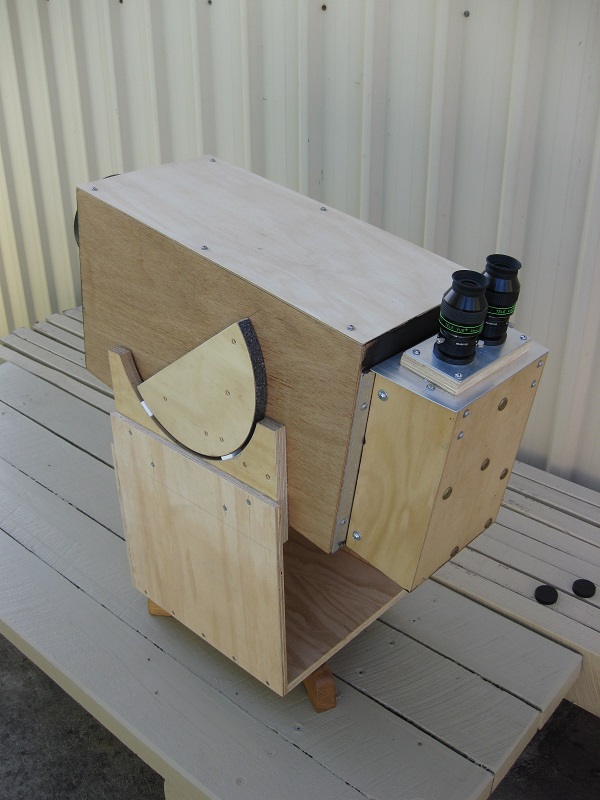 Edited by plyscope, 29 April 2016 - 08:11 AM.