Hello,
The Dragon is low on the horizon early in the night (30 °) but the nights are longer and stable (usually) in the spring so I tried some quick poses this magical nebula.
I did a mixture of 2 layers with my editor:
46000x1s a layer to the background and stars almost 13h over 3 nights: 12,13 and 19 March.
I watched with SerPlayer 19h (accelerated x 24) to remove too degraded parts, then with Pipp I any linked and cut into BMP for Iris stacks me everything. For this part there was the goal of the chopper corolla outside, I did not get elsewhere! only a little bit.
For the main subject I enjoyed a lull in the 19 March to 1 am for me to do with my Barlow 1.3x to 400ms.
I kept 50% on 40000 or 2:10 with Autostakkert, I wanted the maximum tint in the colors of the surroundings of the nebula.
I have mixed everything with photoshop, then used RawTherapee (great software and above all free!) for the sharpeness.
my equipment:
telescope newtonian 250mm F:4.8 with the camera ASI224mc
the result: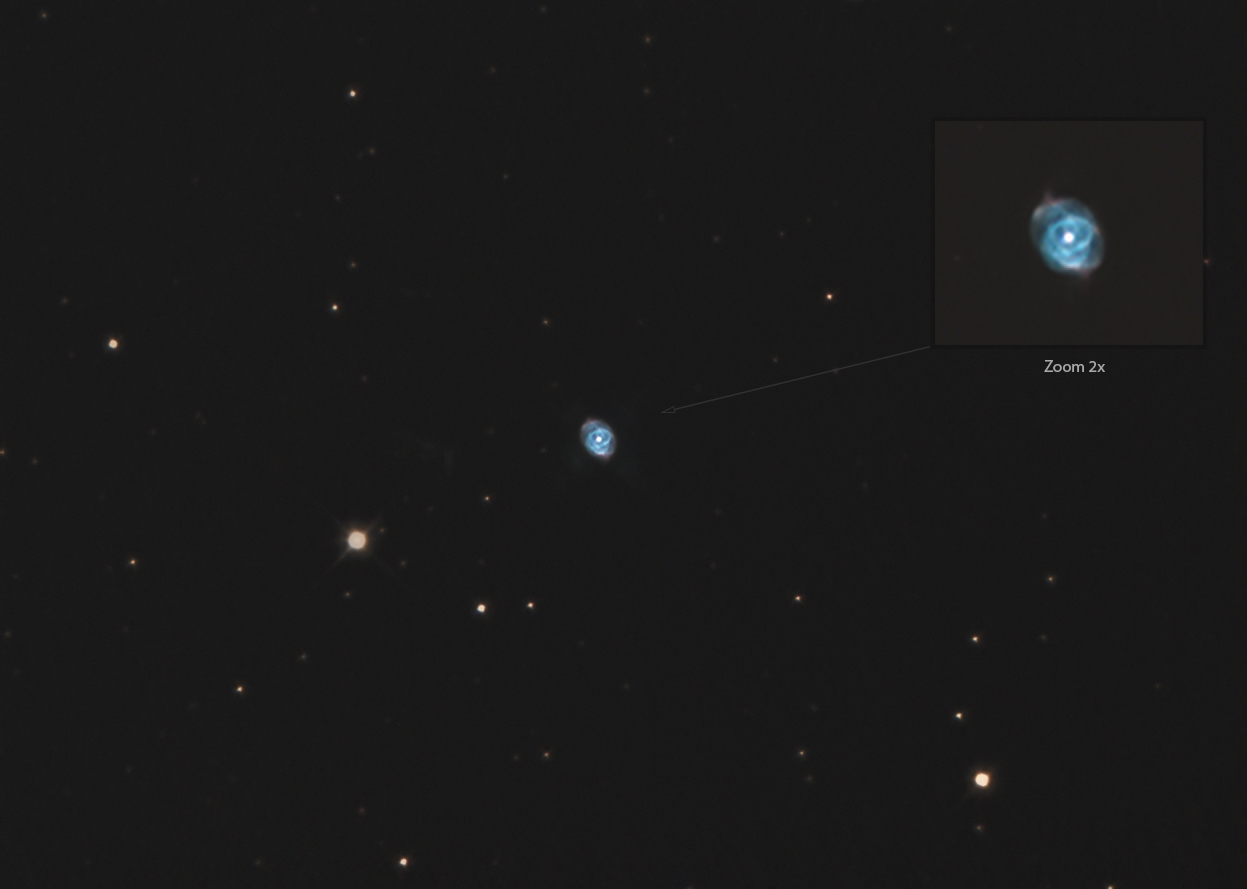 Stephane