Dear customers!
We are celebrating our birthday in May. In connection with that, we are announcing a clearance sale.
Only 5 to 30 May 2016!
-25% on all dew heaters and controllers!!!
We deliver our products to any country in the world.
Our customers live in many countries of Europe, Australia, New Zealand and in the USA. Get in on it!
Dew Heaters and controllers R-Sky - great quality and great choice!
Look at http://r-sky.org/en/

Price in $ http://r-sky.org/en/buy/dollar

Price in € http://r-sky.org/en/buy

The discount is included in the current price
The cost of standard delivery is from €10 for Europe or from $10 for other countries.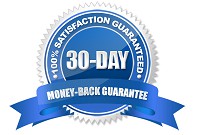 No Risk 30-Day Satisfaction Guarantee
If you are not satisfied with our products within the first 30 days, you may return it for a full refund minus shipping.