I am planning to make a 5' apo binoscope all-rounder.
The material collecting era nearly comes to an end.
I'll keep updating...
Scopes: APM-LXY 123 F6 Apo
Butt: EMS ULS
Eyepiece: Ethos 8 13 17
Clamps: CNC
Head: Cartoni Focus 22
Tripod: Gitzo 5542LS with really long geared column
The pic is for illustration only, nothing has been built.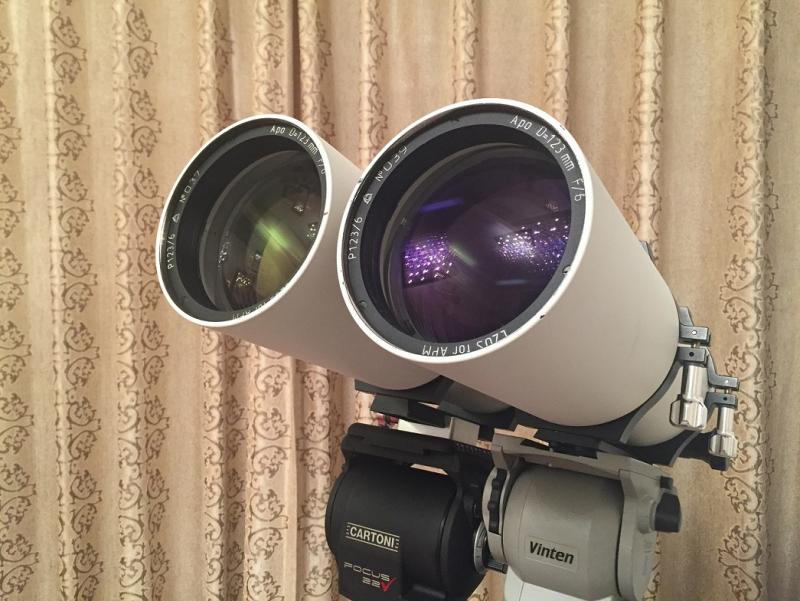 Edited by range88, 09 May 2016 - 07:54 PM.