As luck would have it, I happened to be at the right place at the right time. In this case it was at the Winter Star Party. I was in the market for a 127mm sized scope and visited the Explore Scientific Vendor area and inquired about their 127mm scopes. A beautiful carbon fiber caught me eye but I happened to notice an interesting 127mm with a new style focuser, that was set up all by itself. I had my trusty Takahashi 16mm eyepiece that I use to compare optics and looked through the scope. It was obvious from the first focused view that this was no ordinary refractor. It's hard to describe but the color clarity was amazing. I moved the scope to the cell tower and focused on a bright glint from the light fixture on top of the tower. ZERO color inside and outside of focus, to a level I have only witnessed a few times on VERY VERY expensive refractors . Greg Bragg was there and came over and told me that this scope is a prototype of a new line of scopes using Hoya 100 glass and that the scope would be called the 127 FCD 100. The new hexagonal focuser design would support up to 10 pounds of camera equipment and that the scope was designed with imagers in mind. Scott Roberts came over and asked if I would take some images with the scope which I answered without hesitation that I would.
Attached are the two images I took that night. Lucky for me it was a great night for imaging. I took the scope home but soon realized that I had found what I was looking for so I asked Scott if I could buy it. Normally They would not do this but since I would be taking more images they agreed. I am now one very happy owner of this scope. The scopes will be available for sale in July. If I where you, I would get your name on the list, at less than $2,000 this scope is a real bargain.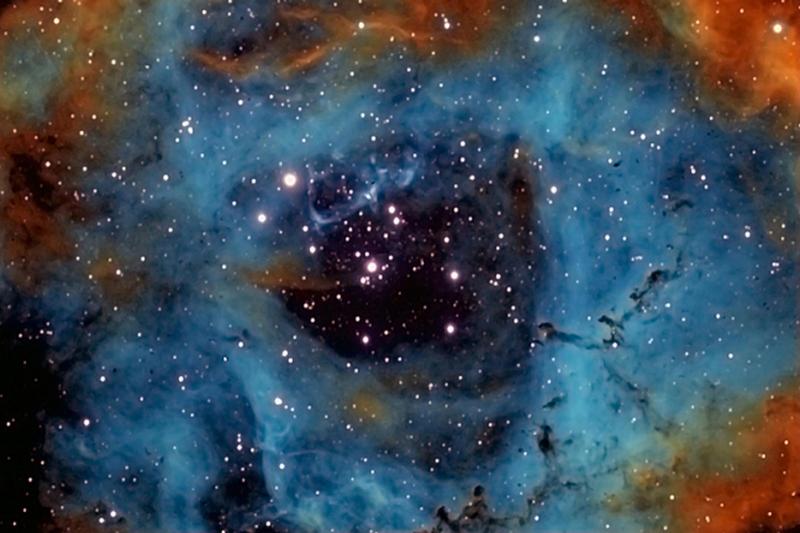 Edited by Maz929, 16 May 2016 - 11:44 AM.