Some of you have asked how we post shortened links to other web pages. It's easy.
First, copy the address of the page you want to link to, from your browser window.
Then type your CN post. When you get to where you want to post the short link, type LINK (or any other word you like).
Then highlight that word by left-clicking on it and drag the blue highlight over the entire word so it looks like this

Now click on this icon from the toolbar at the top of the window:

That will open a dialog box that looks like this: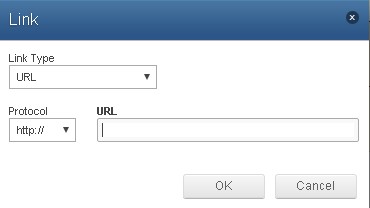 Now paste the web address in the URL box that you want to link to (example): http://www.cloudynig...0-finder-scope/

Click "OK"

The dialog box will close.

The word you highlighted is now a live link to that web page. Your post is less cluttered and easier to read.

Easy!

&nbsp