To start off with here's a few more screenshots of both Jim Burrow's SixTests (archived here) and FigureXP for a unmasked mirror test I did some time ago on a 14.4" f/4.58 mirror that produced this comparison that I've shown recently in another thread: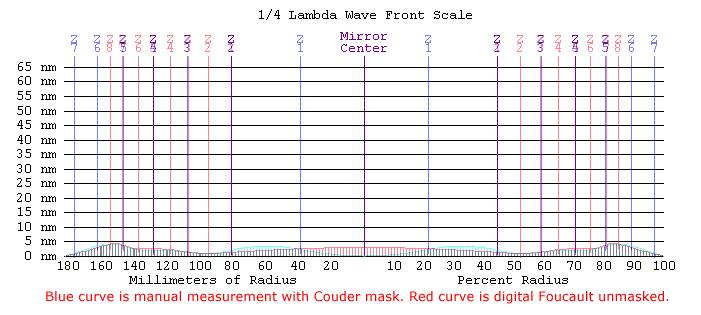 The digital acquisition on that test was over an arbitrary range that yielded 8 zones when inverted (description to come), trimming the mirror diameter to 320mm to better reflect the actual measured diameter (not the actual mirror diameter, just closer to the measured area) yields the following setup data in SixTests and FigXP, respectively: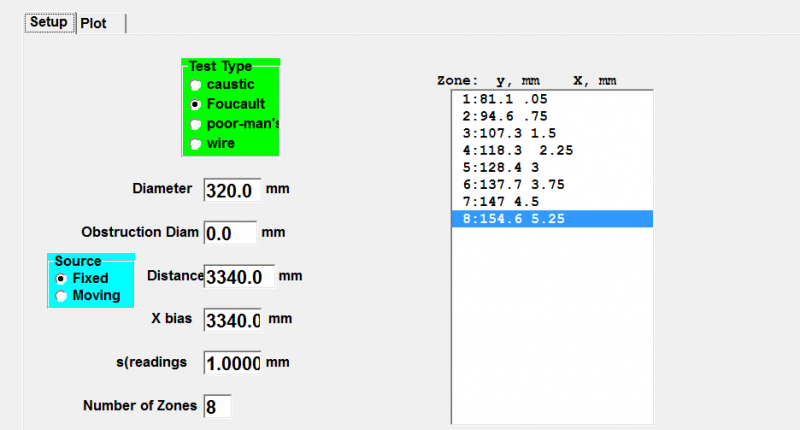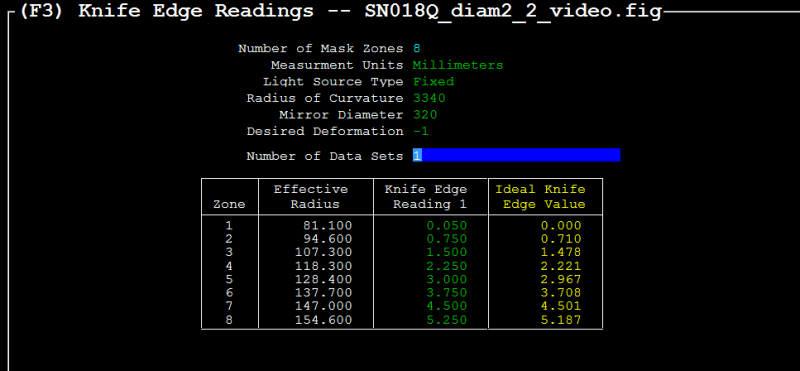 This results in the following analyses: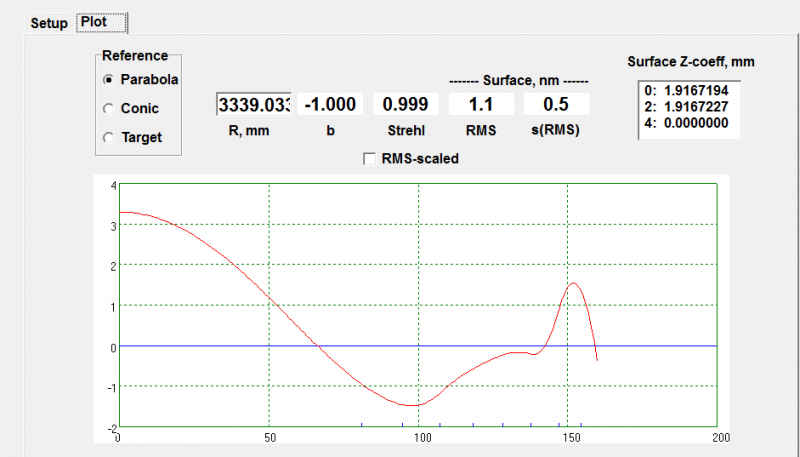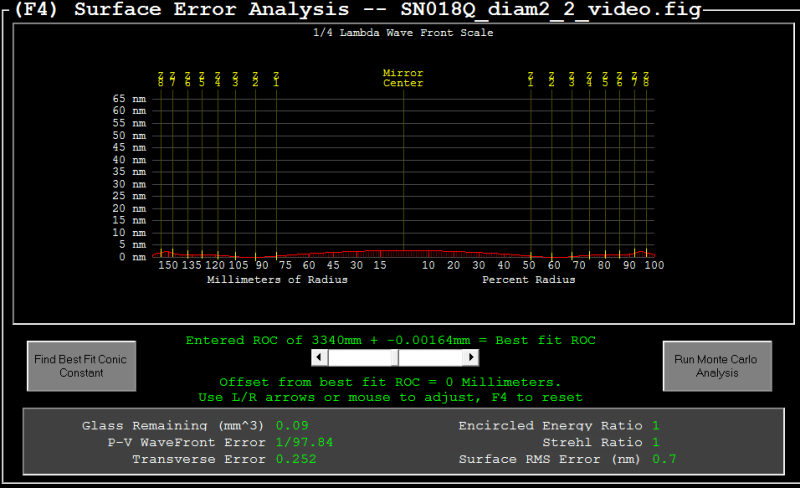 Anybody will of course notice the error figures shown here are very low, to say the least. The first image above shows the correspondence between this data and careful manual testing.
It is NOT PART OF THIS THREAD to exclaim publicly about how "impossible" that is - all of the factors involved will be discussed in some detail eventually. The sole purpose of this thread to characterize this particular method of unmasked digital Foucault by providing a worked example (shown here) and then apply it more thoroughly over the next few days to an even more stringent test on an 18" f/3.57 mirror, and possibly to more as time allows...
We'll look more at that later, but the next step in this thread is to post the digital data that was taken of the 14.4" mirror for inspection, and then explain the technique, so anybody interested can follow along.
(continued)